ROTSTEP questions
2016-04-21, 22:37 (This post was last modified: 2016-04-21, 22:40 by Roland Melkert.)
Hello all, I've been working on ROTSTEP support for LDCad 1.6 but I have some questions regarding the spec / general behavior of these meta's.
First what is the base orientation (the one for step 1) to be used while calculating the step's orientation using the REL option.
I've been using this: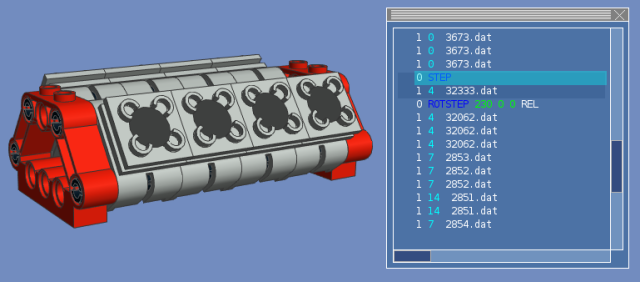 Second is it correct to assume the "ROTSTEP 0 0 0 ABS" will turn out an upside down image (as LDraw is y negative orientated).

abs.png
(Size: 39.31 KB / Downloads: 158)
And then there is the REL option should it act like so when rotating an already rotated model using the x axis only.
Hope these issues are clear so experienced rotstep users can help me refine the feature.
Also if someone could donate an (semi) large model using lots of rotstep metas with an known expected output would be very useful.