LDCad 1.7 Beta 1 (win+linux)
2023-07-28, 22:18 (This post was last modified: 2023-07-29, 6:09 by Roland Melkert.)
Hello all,
I'm proud to present the first beta version of LDCad 1.7.
It's been some time since the last update, so I hope it was worth the wait.
Major new features:
- Interactive animations
- Full !DATA meta (embedded texture) support.
- Collada export (partial, deprecated).
- gtTF2 export
- Lots of new scripting objects.
There are also stacks of small changes / tweaks, some new examples and lots of bugfixes.
See changeLog.txt for the full list of changes.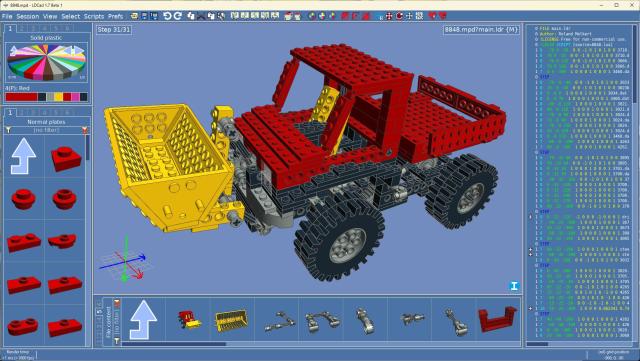 You can get the latest version at:
https://www.melkert.net/LDCad/download