LDCad 1.6a (win+linux)
2017-10-01, 19:45
Ok, I've hadn't any bug reports for awhile so I'm releasing the 1.6a version.
It's mainly a maintenance version but as there won't be a 1.7 version it also includes a couple of minor new features, namely:
- Direct color selection by number. This is done by typing the number followed by enter while the mouse is over a color name inside any color bin. Or click that text to open a input dialog for typing the number/hex code.
- Transparent color indication inside the color bin history bar.
It also includes a couple of new templates and a handful of snapping corrections etc.
Linux note: It might be needed to delete the whole partBin location before starting the program to really fix some of the template group problems resulting from the (now fixed) dos folder seps inside dirList bin groups bug.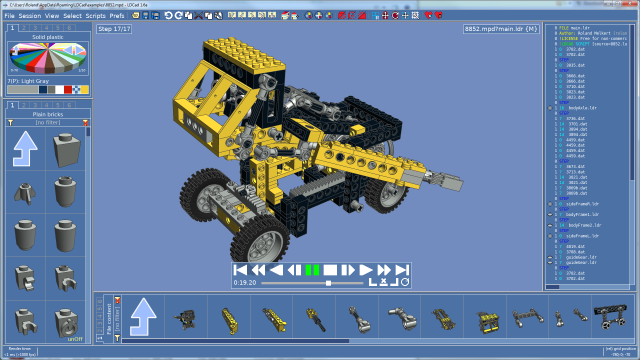 Hope it's worth the upgrade

http://www.melkert.net/LDCad/download