Wrapping tepee cover
2016-11-11, 19:15
Guys,
as you might know I'm slowly authoring all the missing Western parts from the late nineties, which are missing in the library. Sooner or later the "last part standing" will be "Cloth Tepee Cover with ... Pattern":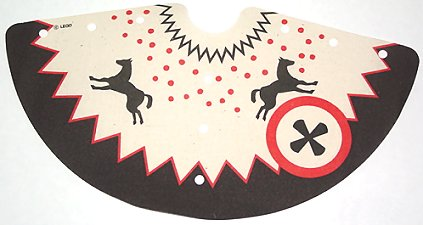 http://www.bricklink.com/v2/catalog/cata...=1#T=C&C=1
It will be fairly easy designing a flat version in LDPC, but how do wrap the cloth? Any ideas? How about a wrapper prog for this kind of job?
w.
LEGO ergo sum