LDCad 1.3 (win+linux)
2014-02-27, 1:17 (This post was last modified: 2014-05-26, 2:03 by Jason Smith.)
I just released the definitive 1.3 version of my LDCad.
At first I wanted to do another beta but during private testing I found it to be stable/complete enough to justify a definitive version.
Nog real big changes in this version, just bugfixes and two new minor features, namely:
Selection information (demo youtube clip)

Optional XY camera rotation (as an alternative to the default trackball)

I've also added snap information to stacks of official parts, resulting in the 'sorted/bicks' and 'sorted/plates' part bin sub trees having full snap info.
No new examples, but I've been working on this one myself.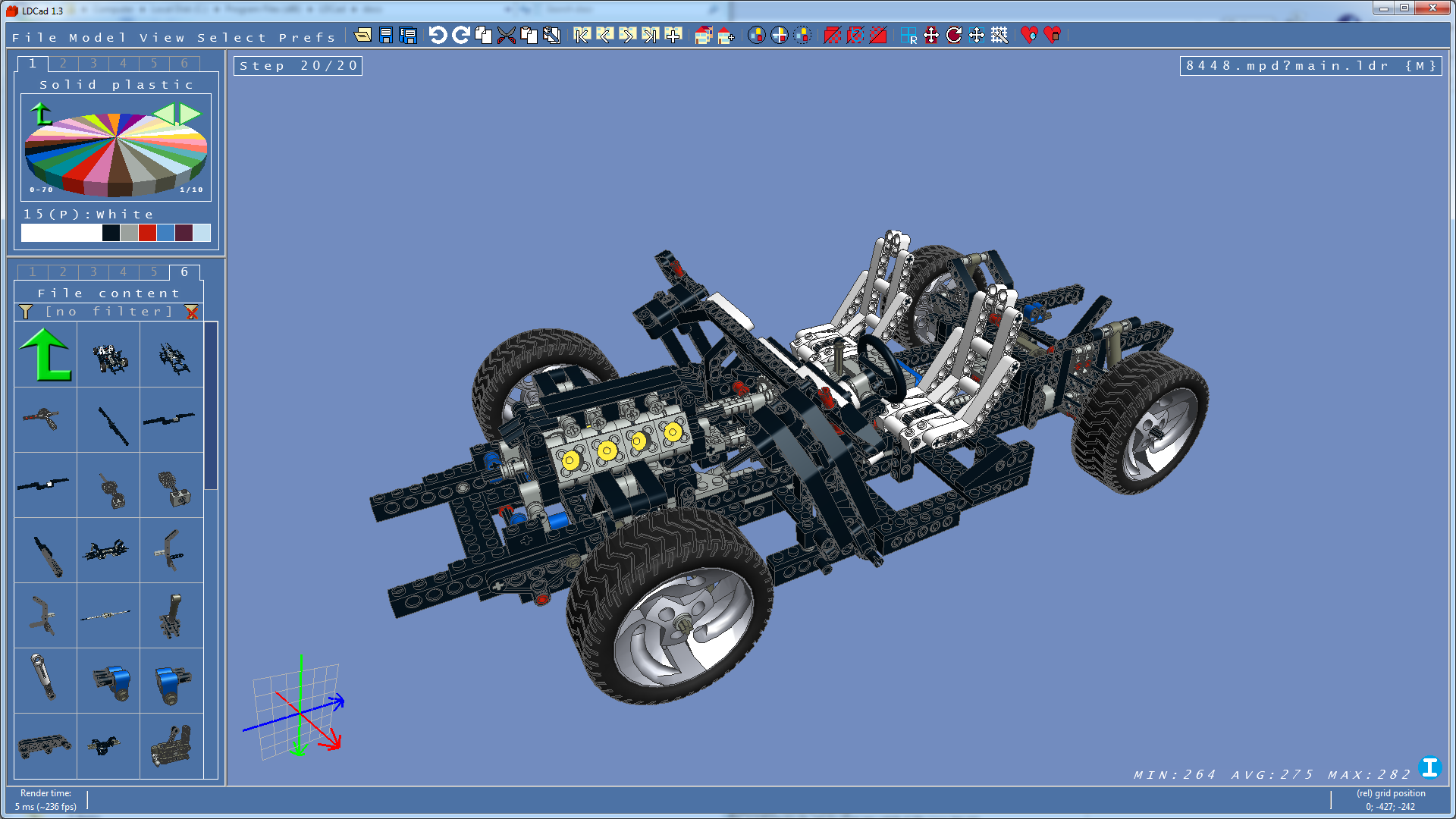 Latest version can be found at
www.melkert.net/LDCad
as usual. You can install it over any recent previous version.
Linux note:
With this version I moved from compiling on Unbuntu 10.04 to compiling on Kubuntu 12.04, this should fix most of the compatibility problems on e.g. suse etc.