RE: Missing Ldraw Colors
2016-09-05, 22:19 (This post was last modified: 2016-09-06, 18:46 by Magnus Forsberg.)
Hello Sven
(2016-09-05, 19:48)

Sven v. Beuningen Wrote: Hi Willy,

I did some homework and found some information about the mentioned colors in the links you provieded. Lets start with the first one.




GROOVE TUBE 120MM (SILV.MET.)




Lego ID: 296

Lego Name: C.SILVER

MY guessed name: Cool Silver
... but there is a match at Brickset:
http://brickset.com/parts/colour-Cool-Silver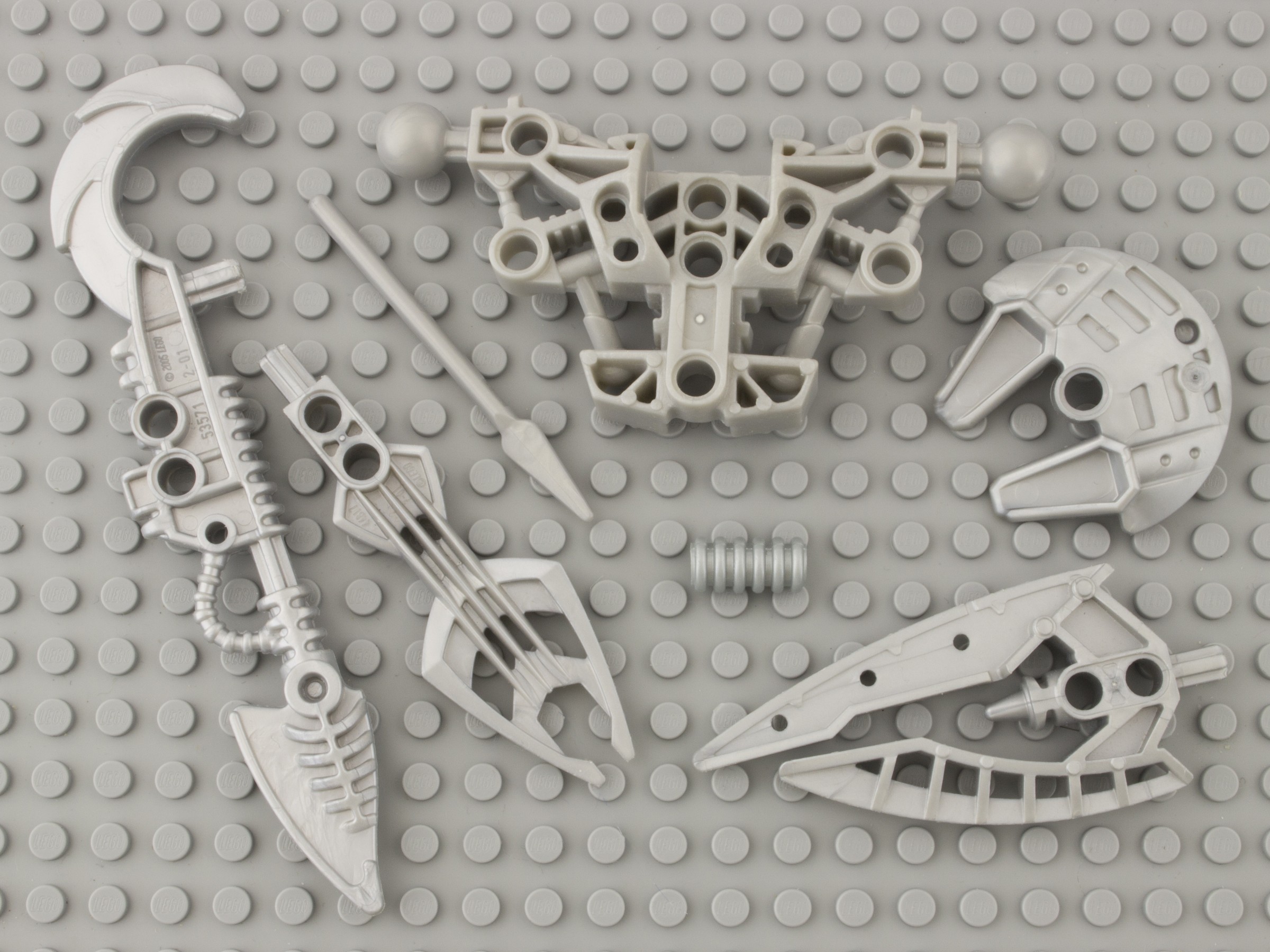 We call that colour Pearl Light Grey, LDraw Code 135
I don't know why it is matched to lego id 179 in ldconfig.ldr. Maybe Willy knows?
You picked an interesting example, Sven. My personal opinion is that the connection in ldconfig.ldr between lego id 179 and ldraw code 135 is not correct. IMO, the best tool for comparing lego colours is found at
Swooshable.
Use the excellent tool
Colourschemer
for visual help.
All the pictures have been made by Ryan Howerter and is also used at
Brickset
.
Both colours, lego id 179 Silver flip/flop and lego id 296 Cool silver, were only in production for a year each, 2002 and 2006 and they have been replaced by lego id 131 Silver and lego id 315 Silver metallic. Ryan H. has also put together a
timeline of all colours.
I haven't looked at the rest of your list of missing colour, but we are missing one colour, lego id 300 Copper, Drum lacq, in ldconfig.ldr.
Could we please have that one added to ldconfig.ldr?
btw.
Please don't misstake lego id 315 Silver metallic with ldraw code 80 Silver metallic. The ldraw Metallic colour codes should only be used in printed patterns and painted parts. Scratch the surface and the paint will go away.