Re: Gerald's PPT > 87745, Pin Joiner with Fin > issue with radius
2016-02-16, 23:02
I started this part actually a (long) while ago, without LDPE. Now I added the finishing touches in LDPE
uploaded it again
and while reviewing Magnus pointed out that it is not withing the system, i.e. the radius of the full circle center line is 151 LDU, to be precise it is 150,826834 LDU.
Now there is a second Part,
32016
, using the same angle, but joined with axles.
I first built the full circle with LDCad's auto-snapping and I ended up with the same discrepancy, a circle with a radius of 150,82.
Using real parts, I got only two of 87745 but enough 32016, a semicircle fits neatly without force into Technic holes spaced 300 LDU (15 holes) apart.
Here's a picture of 87745 and 32016 on top of each other, a perfect match: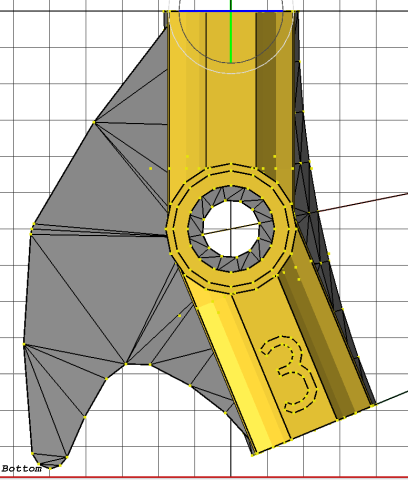 And here's an overlay of a circle (4-4edge) with a radius of 150 LDU over 32016: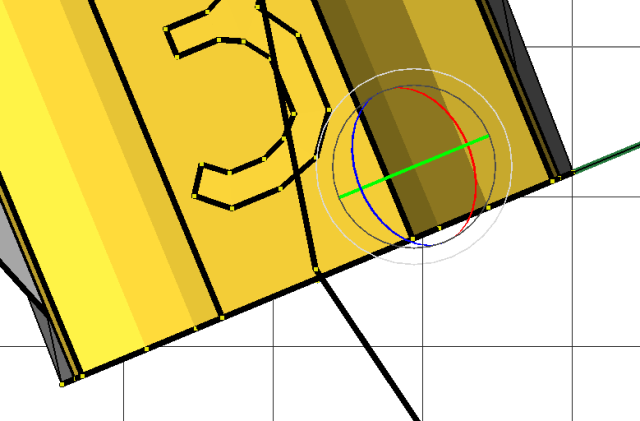 You can see the problem there, the vertex of the 1/16th section does not meet the end of the part...
Now what to do? Changing 32016 would break existing models, no good IMHO. I would opt to make 87745 fit the 32016 as both can be interchanged...
What's your opinion?