Re: LDCad 1.4 (win+linux)
2015-01-14, 19:28
I checked all panels, and you are right the info is a mess

Luckily many of those panels use the same subpart, so correcting them wasn't that big of a deal.
Attached is a (rename .zip to .sf) updated shadow.sf, place it in the LDCad installation's seed folder while the program is closed.
Tweaking the info yourself is possible but it's currently undocumented and VERY user unfriendly. Editing snapinfo inside LDCad it self is high on my 1.5 wish list so it might become alot easier in the future. Currently I myself use the dev version (which has the option to visuallize the info, like below) and notepad.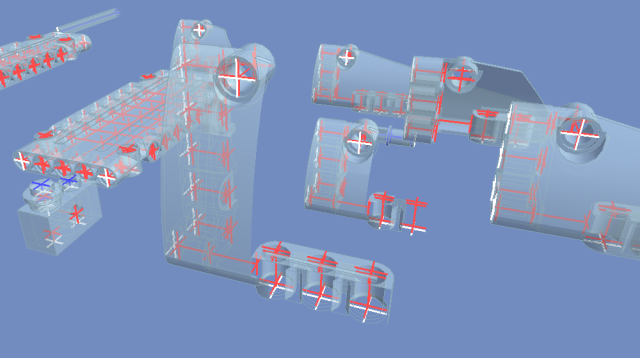 You can give it a try/look by unzipping the .sf file (as it's a plain zip file containing a LDraw library tree). If you do make changes you need to point LDCad to the unpacked version of the shadow using the LDraw paths dialog.