request for new part : 65700 Frosting for 2 x 2 Cake
2021-02-13, 18:06 (This post was last modified: 2021-02-13, 20:59 by van der Harg.)
I would like to see the part with design number 65700 and elementnumber 6289379 to be added.
I've searched on LDRAW : 
https://www.ldraw.org/cgi-bin/ptscan.cgi...scope=file
 first and didn't find it yet.
Some details:
Colors:
Light Aqua (33), Reddish Brown (18)
Name given by LEGO:
DESIGN PLATE 2X2, W/1.5 HOLE
Name given by BrickLink:
Frosting for 2 x 2 Cake
Name given by Rebrickable: 
Plate Special Round 2 x 2 with Melting Drops on Sides
Stock renders by LEGO:
6289379
: 
6286644
: 
Functional details:
a 4032 and a 3941 fit inside

top hole is equal size and position as a 15535

the "drops" have 2 different sizes, they are placed alternating : total 8 drops, 4 of each.

holes on the side are on all 4 large drops and are equal the LEGO Friends attribute holes, for example like on the head of 66356 (The Lego Friends dog)

the part is included in several sets, for example in set 41401-1.

To speed-up the process I have made some photo's: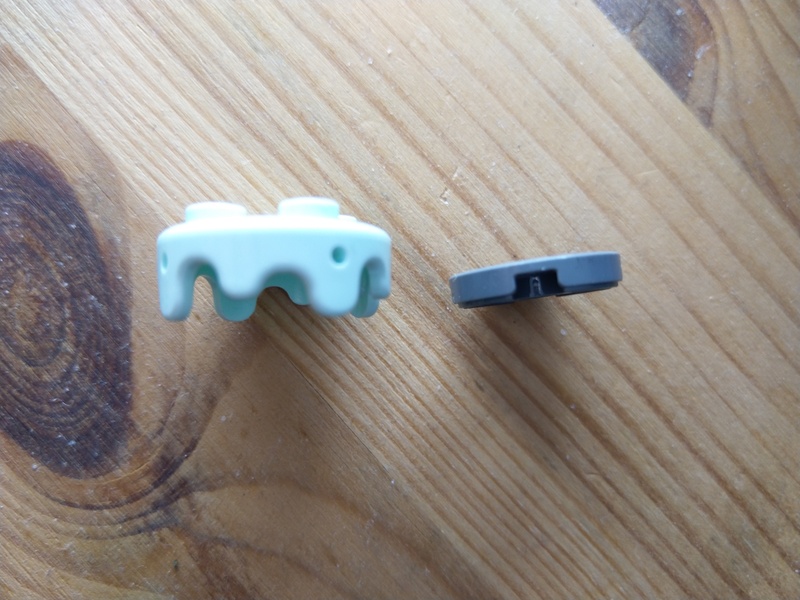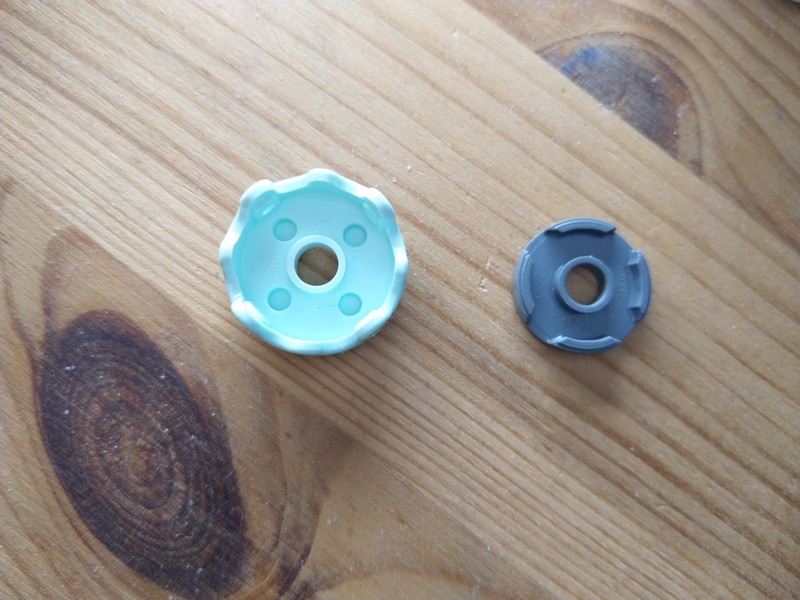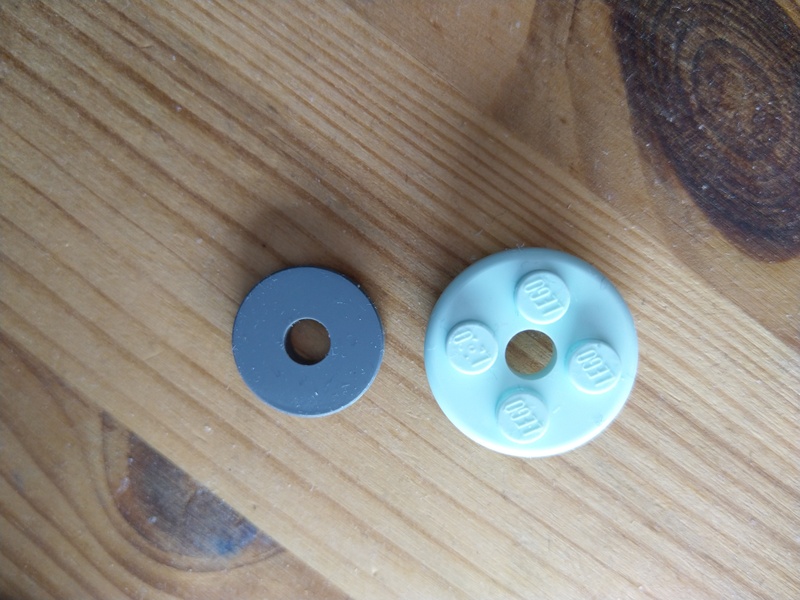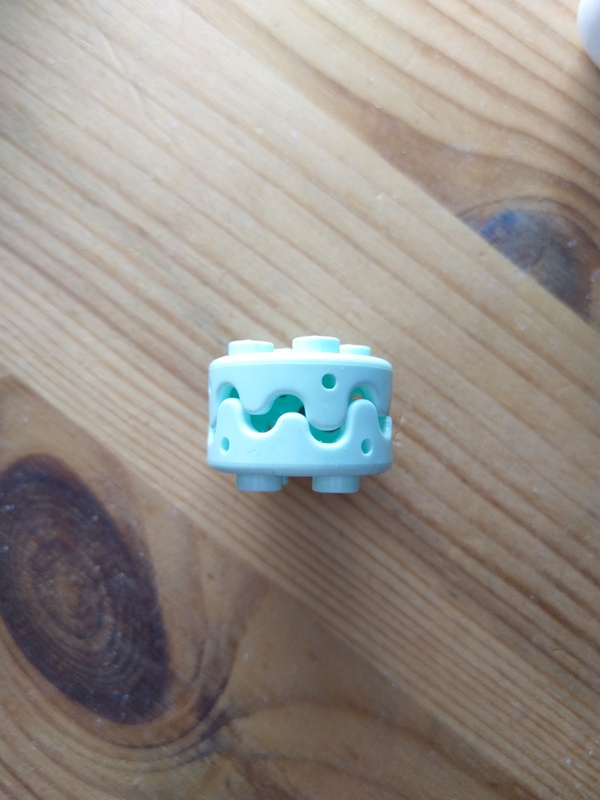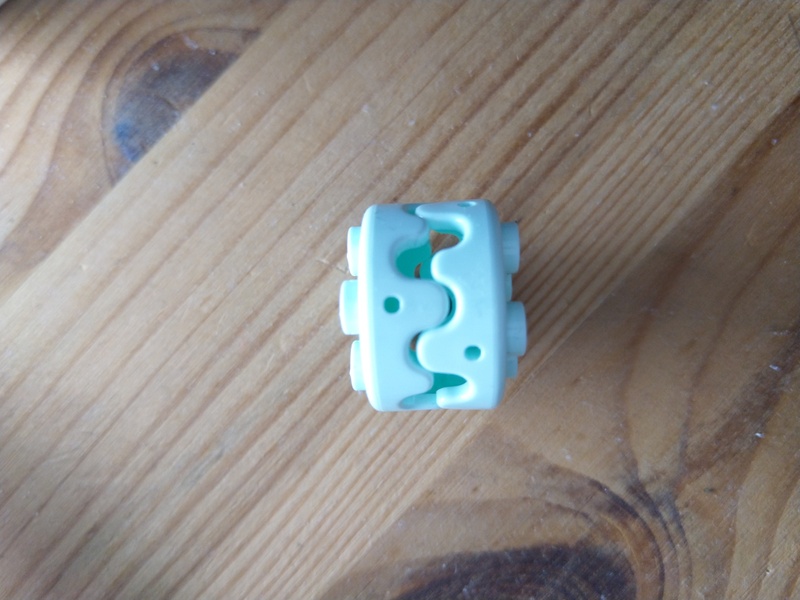 Note
Except for the orientation of the LEGO name on the studs the part is 90°-rotation-symmetric (with the hole as center).
Let me know if more details or photo's are needed.
Reason for asking
I found a way to make them work as gears in a reliable manner (with the real pieces) and want to make use of that feature in my digital builds (stud.io), so I can share it with other people. So when implementing this part: the boundaries are important, so it can be put together like in the pictures (and they can push each other).
I also use them shifted so in the same orientation as in the photo, but then one shifted to the side, so that the sides interconnect, so it's important that the digital version can be driven in that way too.