LPub3D - Submodel not shown in main model
2019-03-31, 12:30
Hi guys
After a long break, I work once again on a new building instrution for a MOC from a friend.
When adding submodels to the mainmodels, they are not shown in the main model.
This problem is on LPub3d - 2.3.6
Have download now the version 2.2.1, there is no problem.
Have anyone an idea?
Version 2.2.1: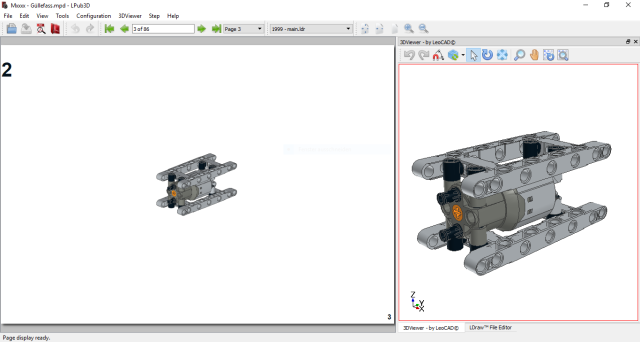 Version 2.3.6:
If nothing goes right, go left.