LDCad 1.3a (win+linux)
2014-04-06, 18:50 (This post was last modified: 2014-09-12, 18:10 by Roland Melkert.)
I just completed and uploaded LDCad 1.3a.
It's mostly a maintenance update changes include:
Minor bugfixes

Part bin tweaks (added technic motor and mindstorms groups)

New part snapping info for panels, motors and mindstorms

Templates for eletric cables

I also made a short
tutorial video
to illustrate how to create/work with submodels (mpd's).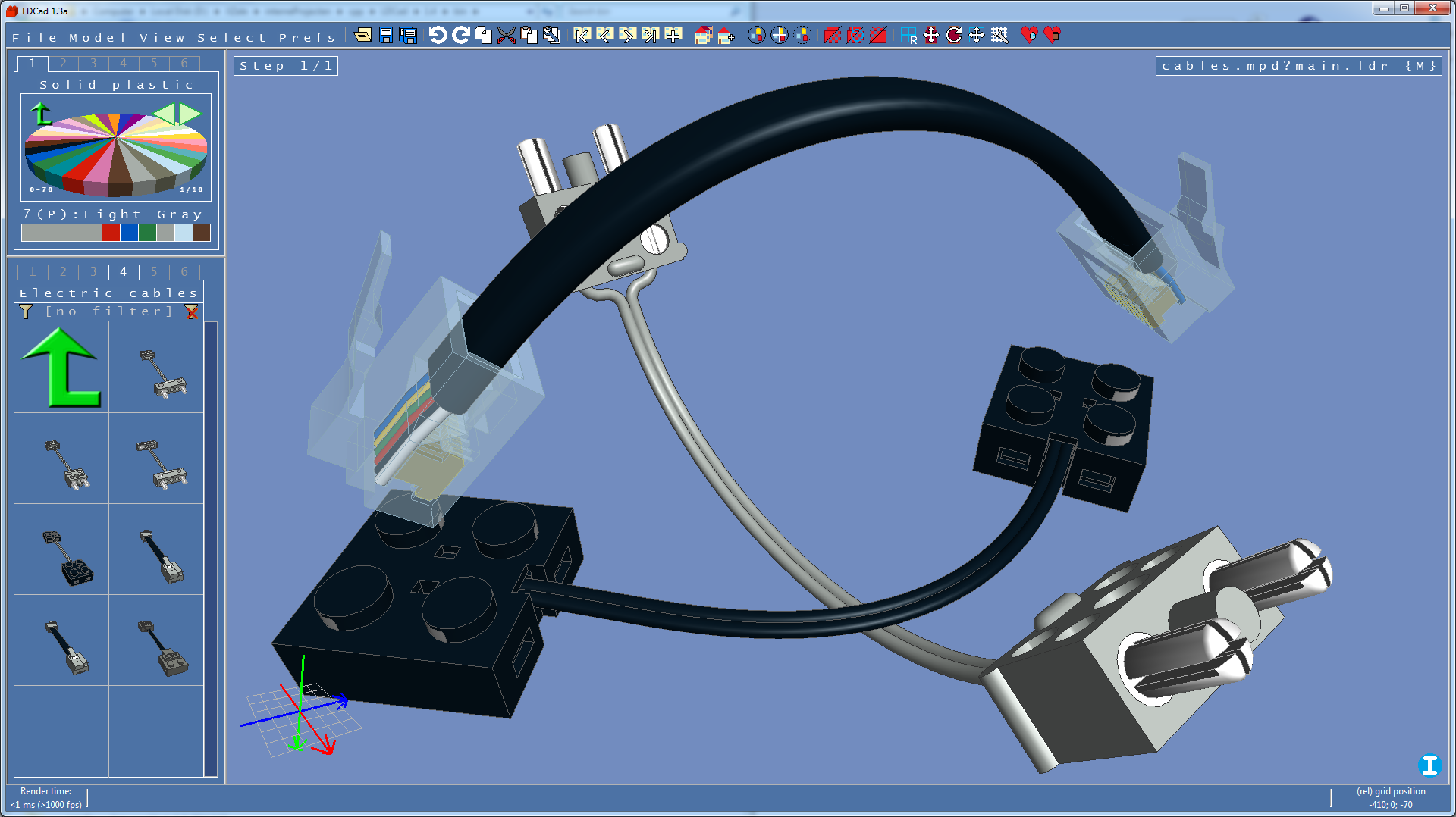 As always you can download it at:
melkert.net/LDCad
This will probably be the last 1.3 version, so unless a very severe problem pops up I'll be working on 1.4 from now on.
It's main feature will be scripted animation,
here's a small teaser

[edit] forgot the site link