LDCad 1.3 Beta 1 (win+linux)
2014-01-18, 20:09 (This post was last modified: 2015-01-06, 22:02 by Roland Melkert.)
Time flies, just three months after 1.2 I'm proud to release version 1.3
It's major new features are:
Basic part snapping on (growing) subset of parts

Spring generation

Closed loop paths (e.g. rubber band)

Part ghosting

I'm very proud on the part snapping but I feel it isn't just good enough so I kept it disabled by default for now. You can enable it at anytime using the compass or shift+p
Please note snapping works only on a selected group of parts. This because extra information is needed for it to work. I've input this information for over 700 .dat files. this results in full information for all parts in the following bin groups:
The 'Plain bricks', 'Pat. bricks' and 'normal plates' under sorted/bricks

The 'Axles', 'Beams and liftarms', 'Bricks', 'Connectors and pins', 'Gears', 'Plates', 'Pneumatic', 'Shocks' groups under sorted/technic

It also includes the power function template related parts.

You can download the latest version as per usual from the main site
I've also created a youtube clip which demonstrates most new features.
And finally some screenshots featuring the new example models: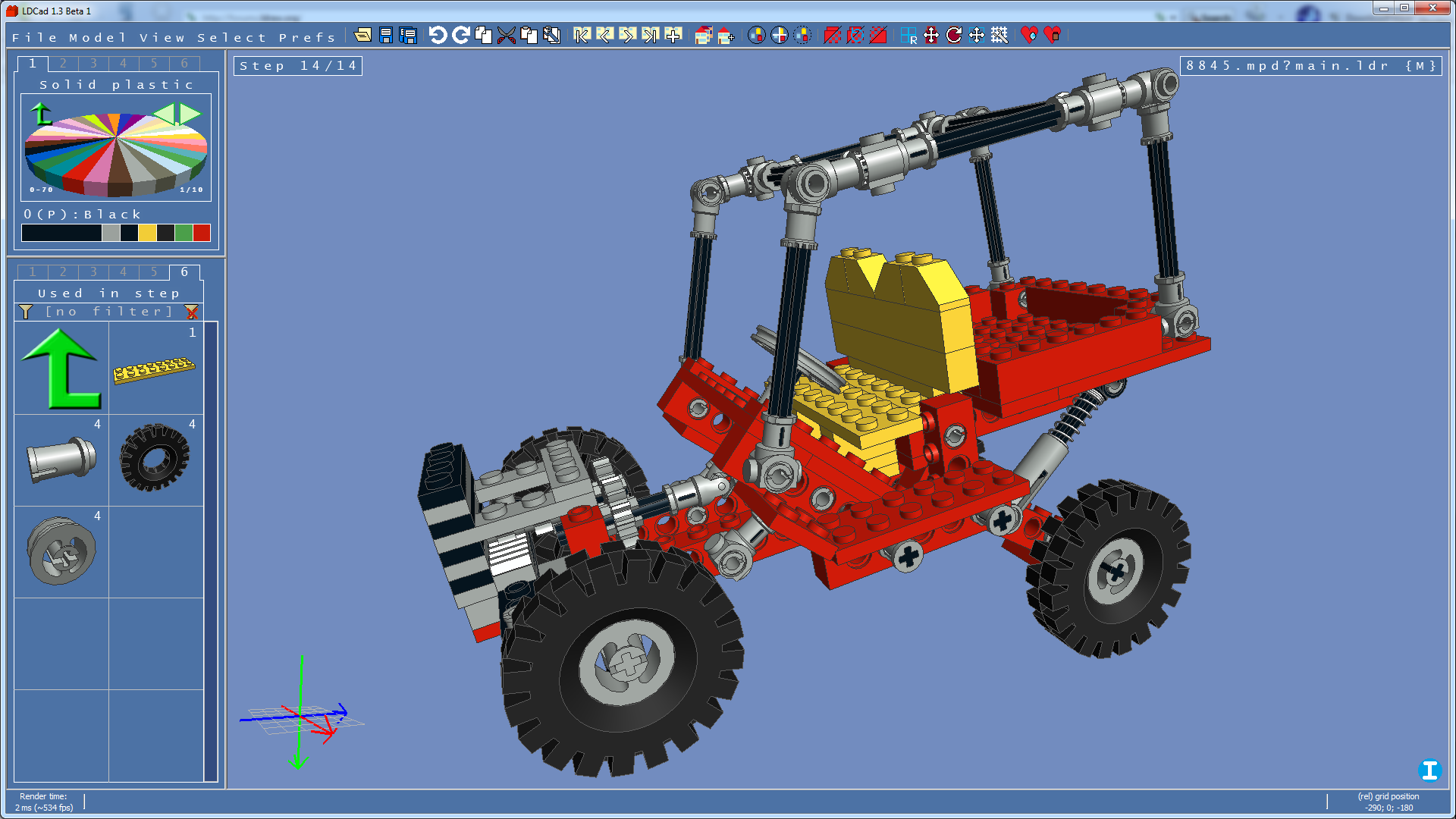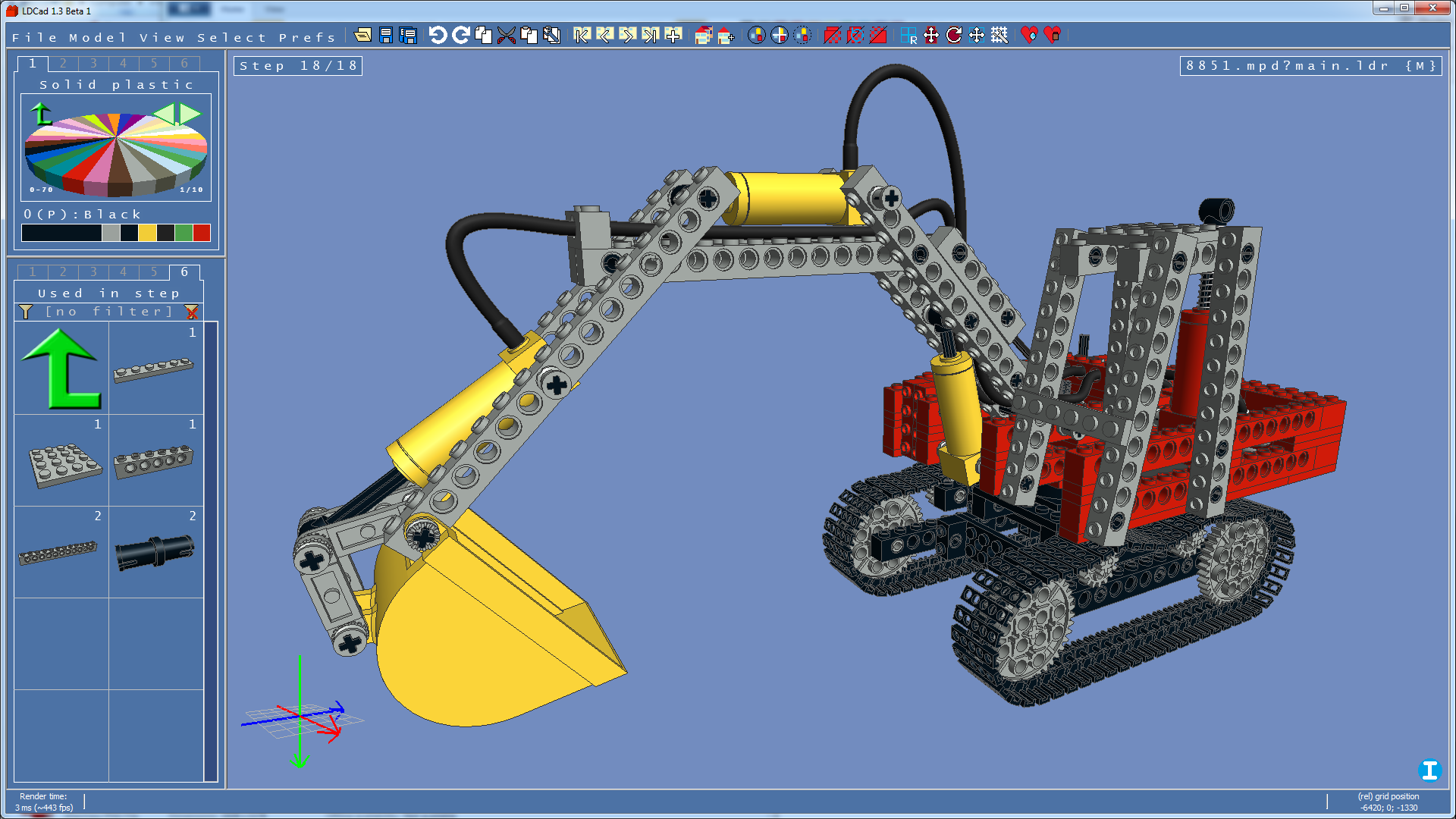 Hope you all like the new version, if you have any comments / questions let me know.