RE: Edges between floating vertices?
2019-10-14, 10:21
(2019-10-11, 20:09)

Gerald Lasser Wrote: Ah, I think, I got what you want.

What I usually do in such cases I draw immediately on the template.

I would import the relief into LDPC.

Start drawing the pattern optimized to the Reference Lines (so using Ctrl-T and Ctrl-P to move the vertices to the edges, respectively the  vertices of the template)

At the places where you used circles, I would draw them as well without taking the Reference Lines into account, but afterwards slice it manually with the CSG tool as the SlicerPro is sometimes giving issues when triangles are getting too small.


I started doing this since I made the Monster Fighter's Train Dish with Slicer Pro, gave me about a million Micro-triangles that I had to mend together. So I find it much easier to draw with the reference lines in place.
This is how I usually do it as well. I also tried to do it for the horse but it gets so laborious (and messy) that I prefer adjusting my pattern in 3D. There is no benefit from trying to follow the mesh.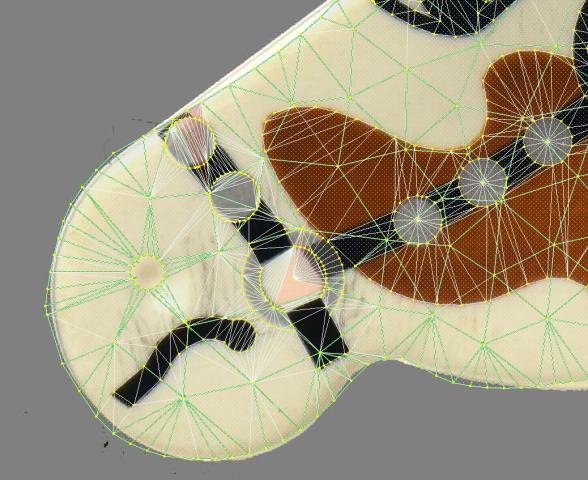 w.
LEGO ergo sum