RE: astromech heads
2021-10-08, 14:52
(2021-10-08, 10:18)

Franklin W. Cain Wrote: Unofficial File parts/s/30367ps0s04.dat
~Dome  2 x  2 with SW Astromech R2/R4 Pattern - Non-Variable Surfaces
I don't have ANY lines (red or otherwise) in this subfile.
What are you talking about, please?
Running a file trough Edger it will find unmatched edges and generate red lines. We usually post those lines in the PT to mark the error. Here's the related gap: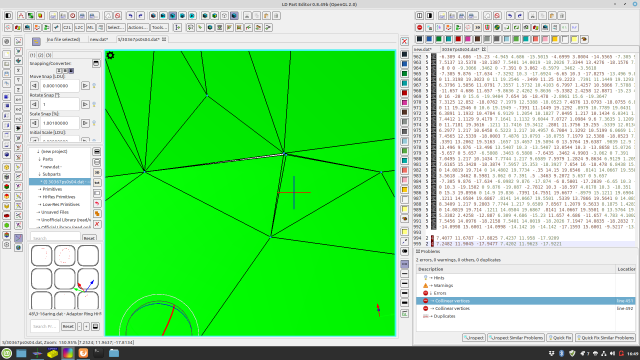 w.
LEGO ergo sum