RE: Classic Space
2021-01-23, 16:48 (This post was last modified: 2021-05-02, 19:08 by Jeremie Guillaume.)
Hello,
Set 6846 "Tri-Star Voyager"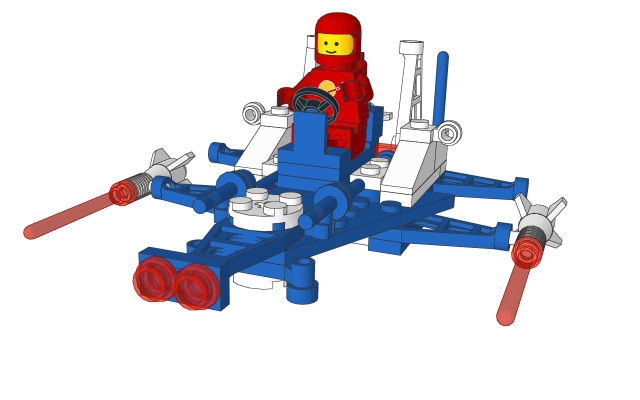 6846 - Tri-Star Voyager.mpd
(Size: 5.41 KB / Downloads: 11)
Reported as OMR compliant by MPDCenter.
Note: for the transparent red "lights" at the rear of the sled, I used the 3070b tiles parts which are listed by the majority of sites including peeron.com. Some other sites though (such as rebrickable.com) list the 3024 plate part, but in that latter case the extra stud makes the rotation of the the locking arms in full vertical position, as shown on the original box, impossible. Furthermore, one picture in the instructions shows a 3024, while others seem to show 3070b's (no stud is visible anymore). I was uncertain about which part to use, and eventually chose the 3070b which I think is the right one; anyway, any confirmation / information / opinion about this issue is appreciated

.
EDIT:
2021/05/02 - uploaded a new version, in which LDRs are nested differently - no other change.