1213 - Small House - Left
2021-05-25, 2:44
And here of course is set 1213, Small House - Left…also known as Small House - Right.
These two sets did not have alternate models because they were both shown in the same instruction leaflet. Sets 1210 and 1211 had separate leaflets, so there was room in each for a second model to be shown.
Note that you have curved 1x2 bricks both with and without the notches, and also that the tabbed door doesn't quite fit behind the curved brick without a collision. In real life, there would be enough physical play for it to fit. And as before, the tabbed window can fit behind the 1x1 rounds but in front of the adjacent bricks, by being shifted 2 LDU in the Z direction. Bear in mind, too, that these early bricks didn't yet have the underside tubes or posts that give the modern brick its clutch power. So there would have been a lot more "wiggle room" anyway, allowing more of these squirrelly-type constructions.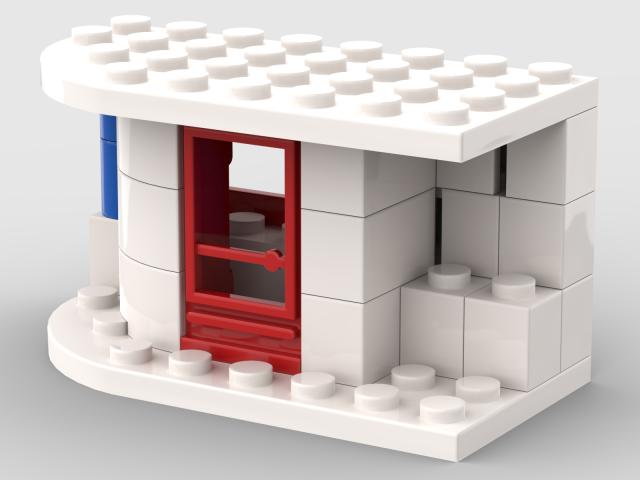 1213 - Small House Left.mpd
(Size: 10.32 KB / Downloads: 1)
OMR compliant: Yes
Errors: None
Done with LDCad 1.6d