RE: LDD conversion file problem
2016-08-24, 11:47
(2016-08-23, 7:21)

Jarema Wrote: Following this topic http://www.eurobricks.com/forum/index.ph...pic=137193. I replace my ldraw.xml file. Then after export. Too motor go in wrong direction. Any idea how fix this is welcome

.
It is something to do with the angle of rotation of the motor hub within LDD. I took your model, deleted the parts which prevented me from rotating the motor hub and then rotated just the hub. I then exported it as an LDR file from within LDD and opened the resulting file in LDCAD. The following image shows the result;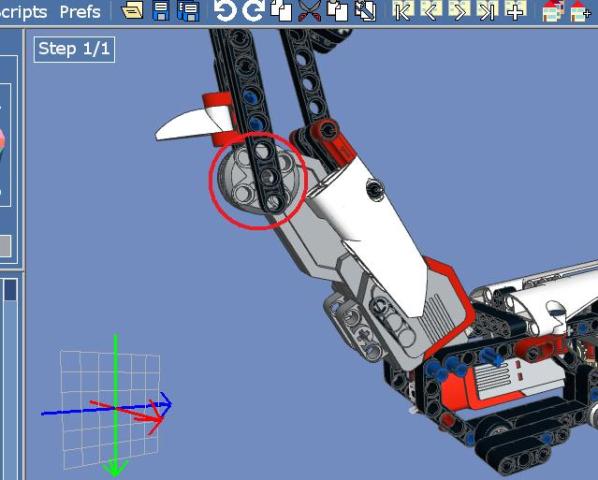 I can't be more specific than this as I came across the solution by "fiddling around" but hopefully this provides you with enough of a lead to resolve your issue.
Regards,
David