LDCad 1.2 Public Alpha 1
2013-02-16, 2:21 (This post was last modified: 2013-02-25, 23:43 by Roland Melkert.)
Took me awhile but here's the first test version of LDCad 1.2.
It's major new features are templates and highly configurable flexible parts.
Do note this is an Alpha version, meaning it is not jet feature complete. Although all core functionality is working I'm still working on some additional support features I'm hoping to offer in the next version.
As a result working with the new flexible parts requires some expertise for now. I'll try to give some quick pointers here to get you started:
Start a new model like in previous versions.

Locate the 'templates' group in the bin and navigate around in it to select a template (e.g. pneumatics/hose)

Drag the part to your model like any other part.

A dialog will ask if you want to create a submodel (mpd) or new file (ldr), choose one.

The template will be copied into the target model and a reference to that new model will be added to the current model.

You can now move it around like any other part/submodel and edit by double clicking it.

When editing the tube itself you can bend it's path by moving and or adding points around. The simplest way to do this is by selecting a point and pressing the insert key. A new point will be added AFTER the one you selected, but also always before the last point on the path.
While editing a path there are some general guidelines which should make things easier (until the support features I mentioned above are ready).
Keep track of the #1 point it should remain at 0,0,0 for ease of use.

When shaping the part, you are working blind for now. So use the 'end' key to swap between models to see the path in relation to the higher model.

Generally you want to position the start of the path using the reference in the higher model using it, when that's done move the last point of the path to the destination location using the paths own session.

When start and end points are positioned correctly, select the first point again and start inserting extra points to guide the path to it's goal.

Rotate a point to change direction and shape bends using the green and red spheres.

Use ortho mode whenever possible, it offers much better insight about direction and makes using the grid easier.

Use 'p' (show/hide editing pin), 'g' (show hide grid for selection), 'o' (change grid orientation to match the selection), 'i' (show hide the info panel), 'r' (rotate mode) and 'm' (move mode) instead of the mouse whenever needed.

I think this should get you started, I could probably write a book about the path options themselves, but for now I'm limiting this novel to using template based paths. If you're brave enough to try and create a custom part, you can do so via 'file/new...' and the special 'path' group in the special parts folder. I'll write a better guide if needed, just ask.
Ok, here are the downloads. They are all archive (standalone/portable) versions and I recommend you use them separately from any other LDCad installation.
LDCad-1-2-Public-Alpha-1-Linux-32.tar.bz2
LDCad-1-2-Public-Alpha-1-Linux-64.tar.bz2
LDCad-1-2-Public-Alpha-1-Win-32.7z
Some caution, I haven't had time to really test the Linux versions, but they should work ok. Please let me know if they act especially weird or something.
Some screenshots: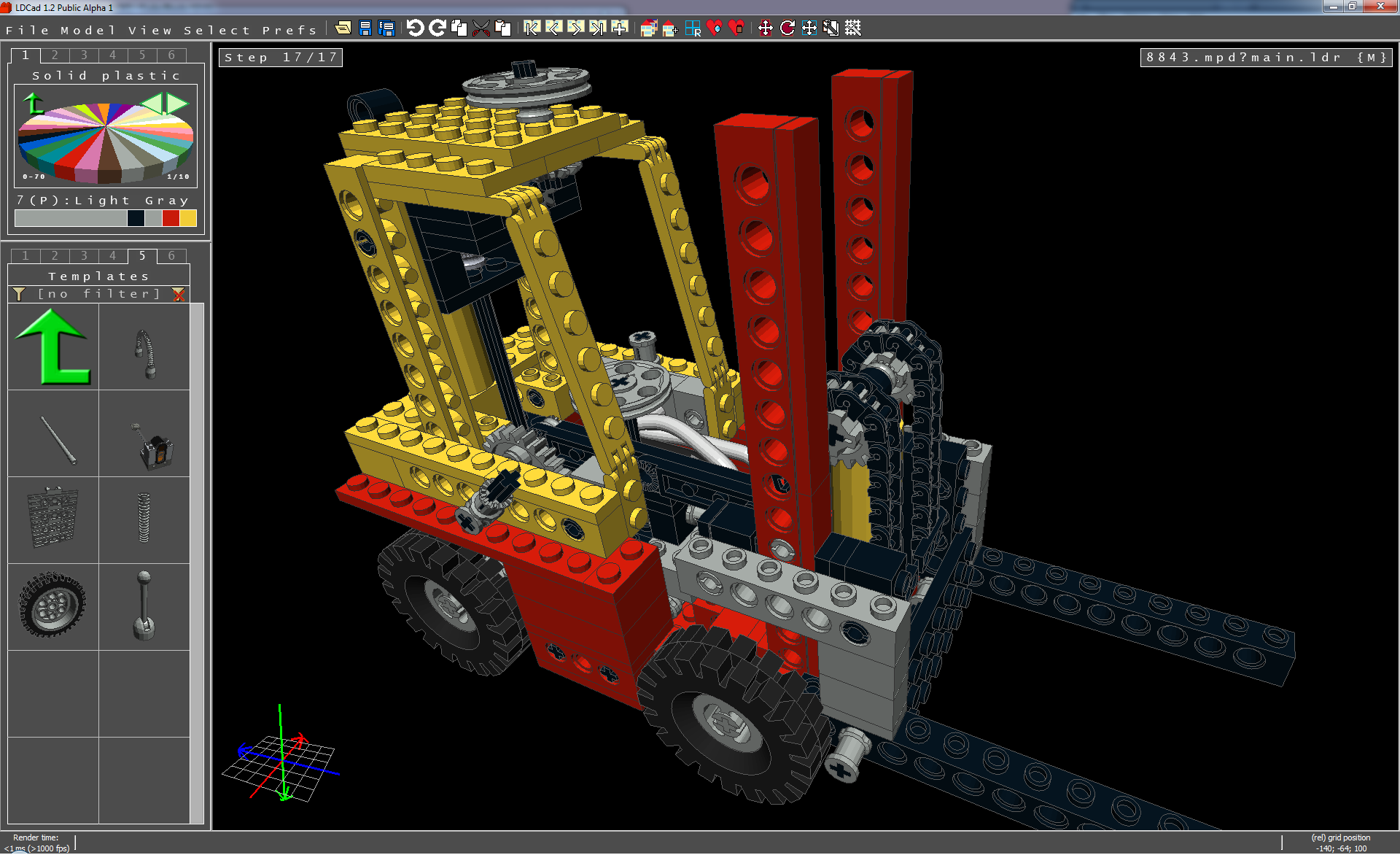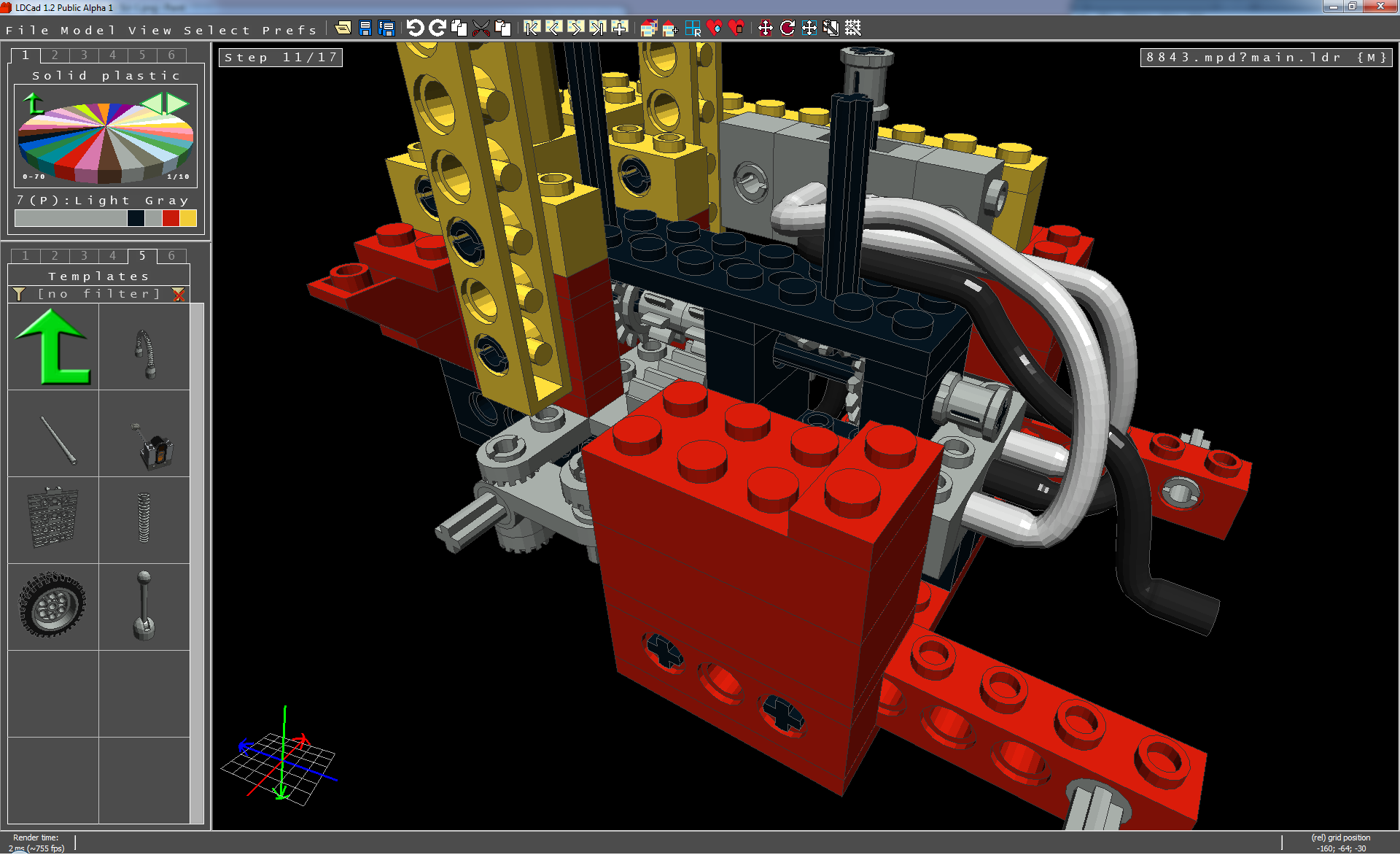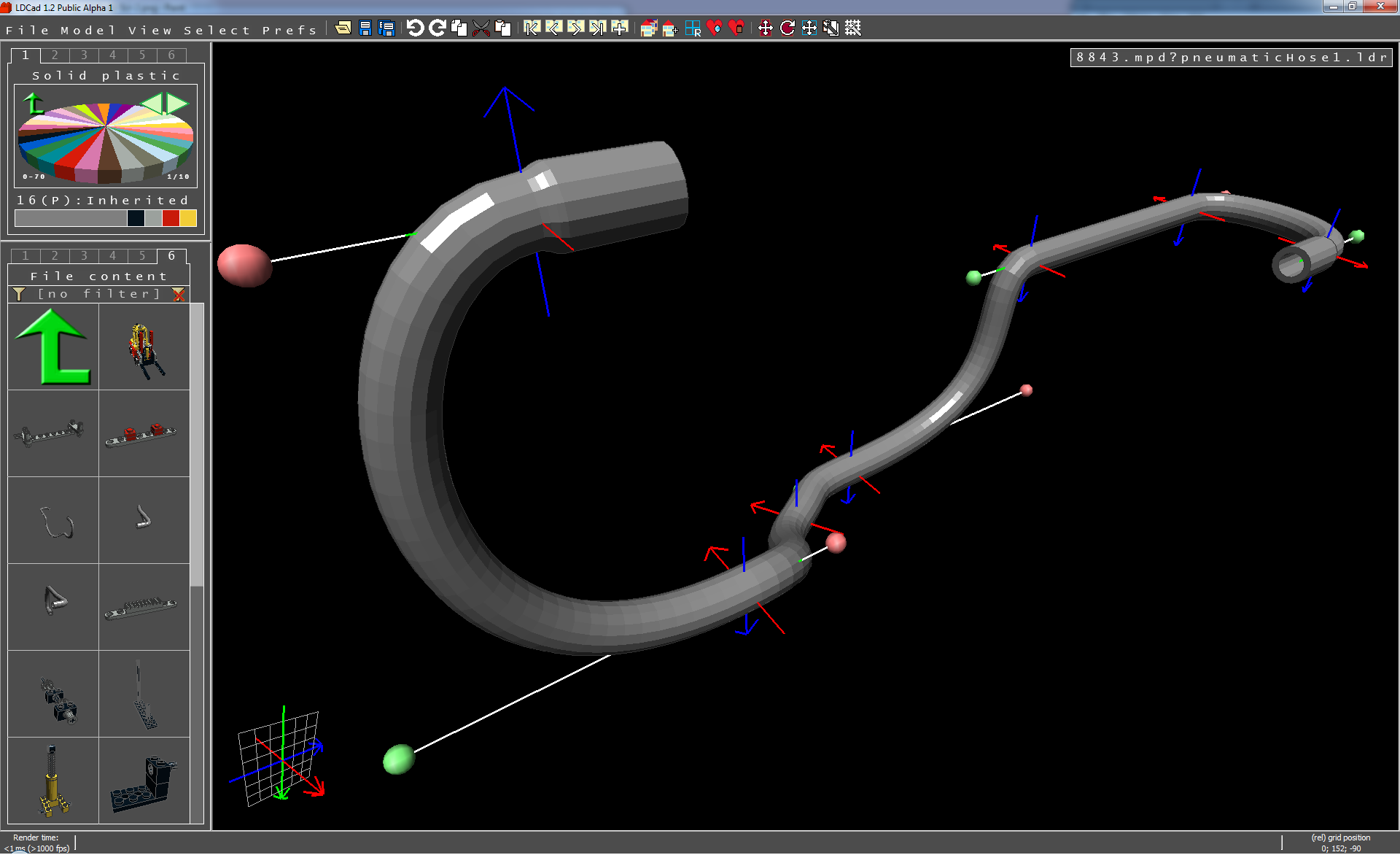 I've also attached the mpd shown in these screenshots, to prove any LDraw renderer should be able to show the flexible parts.
In closure please remind this is a test/alpha version so any comments and bug reports are welcome ether here or by direct email (see
www.melkert.net/LDCad
for my email address )
I'm especially curious about what experienced part authors have to say / think about the collection templates / path options, because they are in many ways just like official parts.