Minifig handcuffs

2012-01-24, 14:02 (This post was last modified: 2023-07-07, 19:35 by Gerald Lasser.)
Is there a brave soul out there in the part-designer community that will try to model the minifig handcuffs?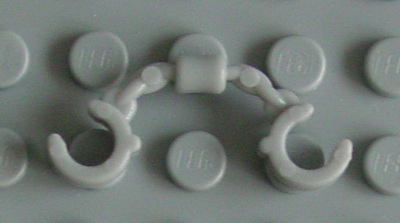 I know that they aren't much use in building MOCs, but I really miss them when I build the official police-sets.
So if anyone is up for the challenge, I would very much appreciate it!
Sincerely
Peter Lind