Minions Body Parts
2020-06-19, 17:21 (This post was last modified: 2020-06-19, 17:22 by Gerald Lasser.)
I have completed the lower Body of the Minion Figures. Now how to number them.
On Brickset, each body has its own DesignID and on Bricklink, there only an inventory of the standard figures and they use 67644, so this blue trousers are 67644p01.
The 67644 is embossed on the feet, which is the only visible number.
In total there must have been three injections, yellow inside, Outside trousers and the feet.
Here's a suggestion for the breakdown:
-> Should Colour1 and Colour2 be a u-number or simply another 67644 sub-part?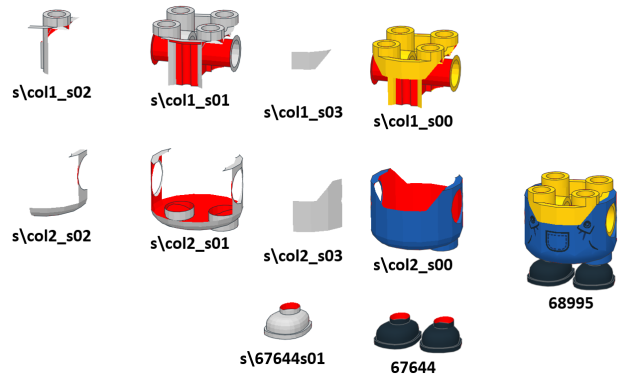 Here are the available bodies so far:
From left to right, Brickset Numbering: 68995, 69042, 69036
->Should they be numbered as 67644p0x?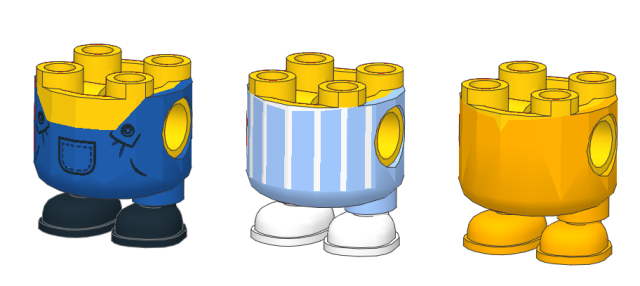 Same goes for the heads...
Thanks
Gerald