Brick, Arch 1 x 3 x 3 #13965 aka the Bond Aston Fenders
2018-07-21, 21:55
Hey hey Ldraw... I had a quick look and seems this one's not come up in the requests forum or already been done in the parts catalog:
Brick Arch, 1 x 3 x 3 : 
Bricklink link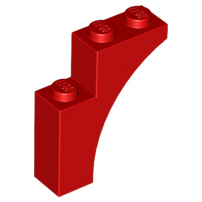 Recently used as the fender arches on the Creator Expert James Bond Aston Martin DB5 and last year's London bus. Will certainly be useful for other Creator-scale vehicles. 
Much appreciated, cheers.
Ryan