LDD2LDraw or lxf2ldr
2015-10-20, 19:18 (This post was last modified: 2015-12-01, 20:10 by Rolf Osterthun.)
Hey,
the tool for the conversion of LDD files to LDraw files is now available in a new version and
ready for testing
. It should be able to read .lxf and .lxfml files; both in LXFML version 4 and 5.
Currently it is only possible to generate .ldr files. The documentation and the update of the webpage is pending, I am sorry.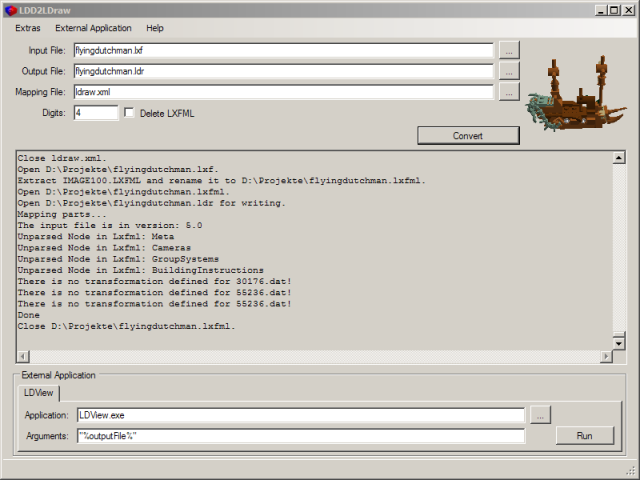 You will need a valid ldraw.xml. I hope it works.
Rolf