Re: OpengGL color / material properties
2013-09-03, 16:47
Ok, I've managed to get chrome more 'chromy'.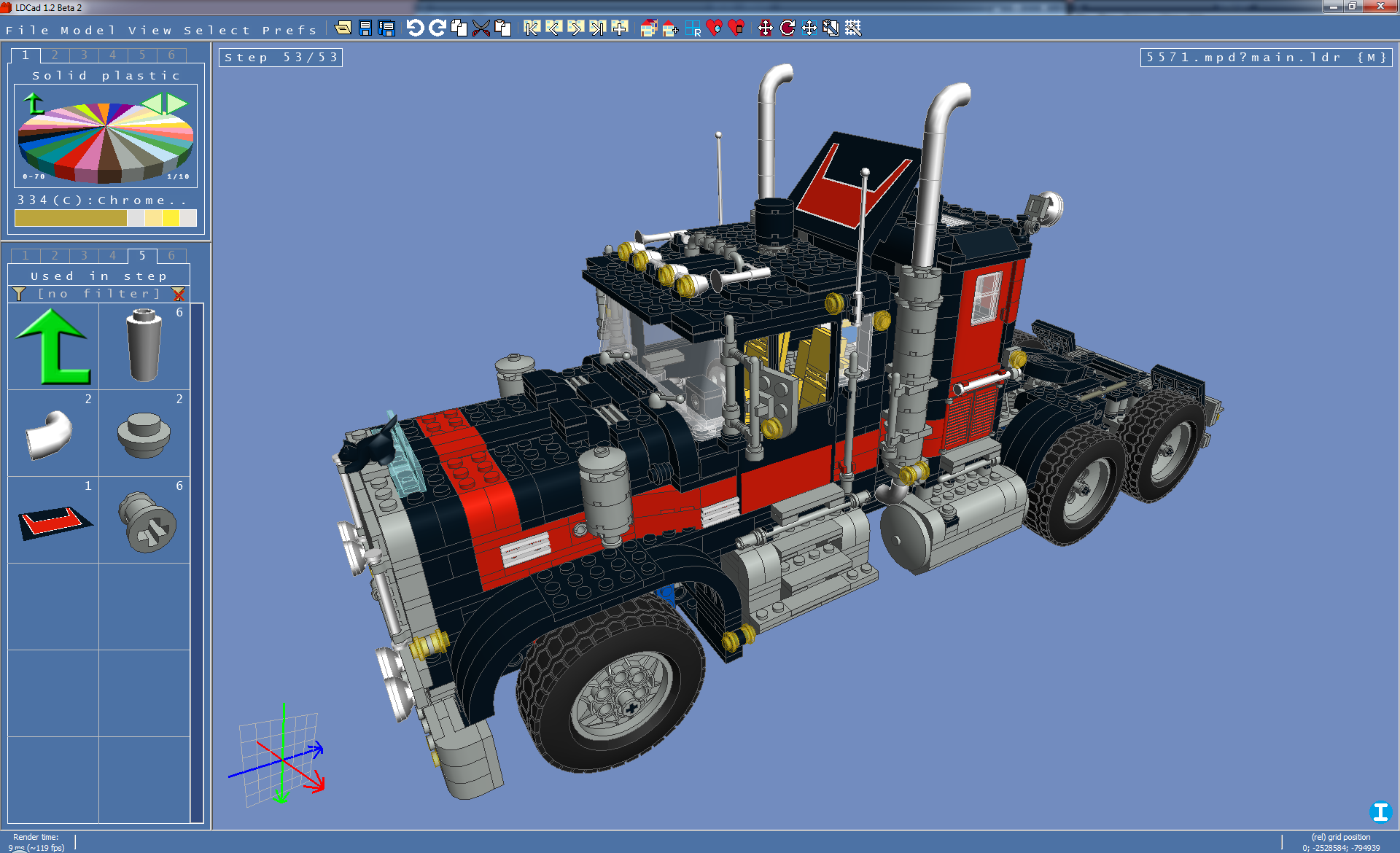 but I'm still not completely happy, it's like you need to watch the picture for awhile in order to 'learn' the contrast, so the longer you look the more metal/chrome it starts to look.
But on the other hand I think this is the best you can do without using texture maps and or custom shaders, or does anybody have has a different insight?
Also it seems the current LDConfig doesn't use the 'matte metal' property for any color, I would have expected it to be used for at least magnets or something.