RE: LDInspector
2020-02-15, 7:00 (This post was last modified: 2020-02-15, 7:01 by Stefan Frenz. Edit Reason: hint to animated GIF files )
Attached are four example use cases. Please click on the preview-images to have animated GIFs.
Use case 1: preview mpd (more useful if there is a directory with many mpds to preview)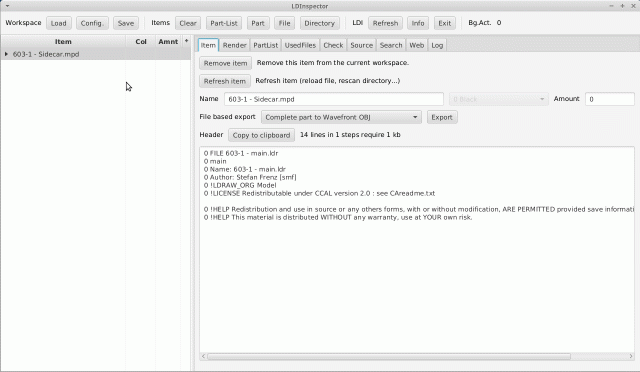 Use case 2: check mpd for OMR compliance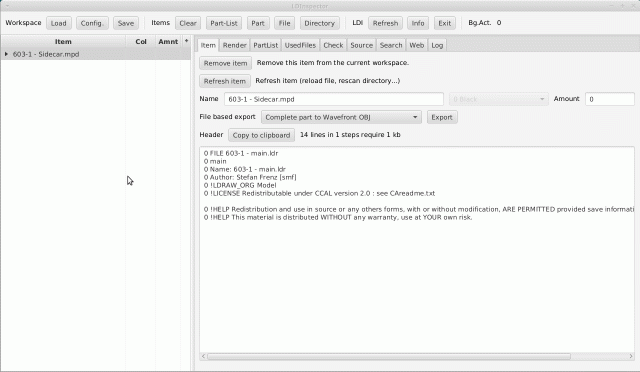 Use case 3: create part list from Bricklink web info (useful before making the mpd to get a Bricklink-pbg and afterwards to check parts count); this use case is split into six steps as they are independent and the gif-image-filesize limit is 500 kb...
3.1: search sets and get the inventory from Bricklink
3.2: resolve nested inventories for missing or unofficial parts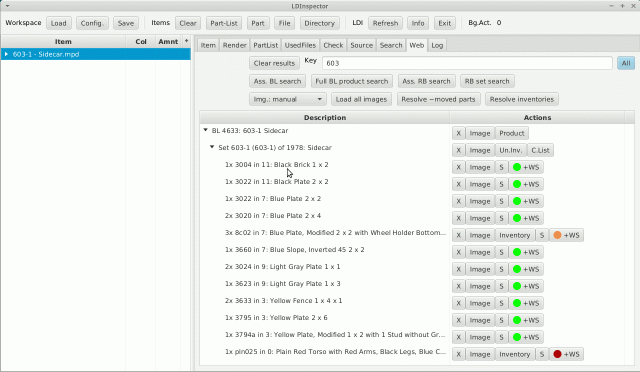 3.3: replace Bricklink-listed but LDraw-missing parts by manual search+replace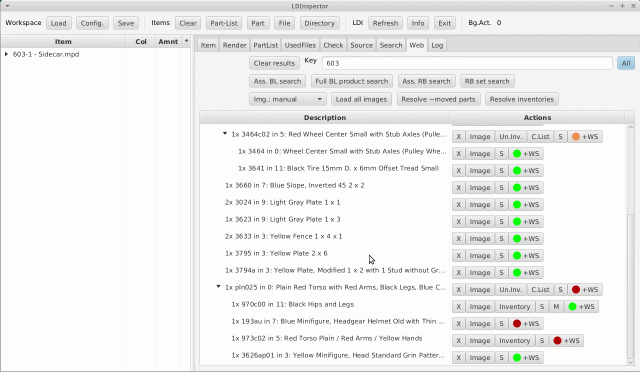 3.4: automatically replace all ~moved parts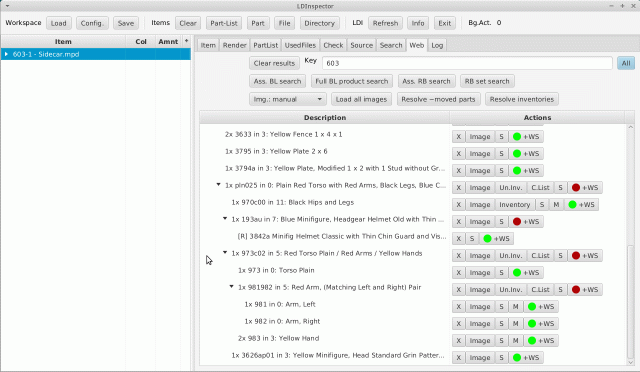 3.5: create part list and export to LDCad pbg or Bricklink XML
3.6: compare used parts in mpd versus listed parts in part list
use case 4: create part list from Rebrickable web info and/or get pbg file directly