RE: Thinking about doing a LDCad 1.7 version
2020-05-23, 2:42
(2020-01-13, 20:41)

Roland Melkert Wrote: - !DATA support
Took some more work than expected but I have implemented basic support for embedded textures in 1.7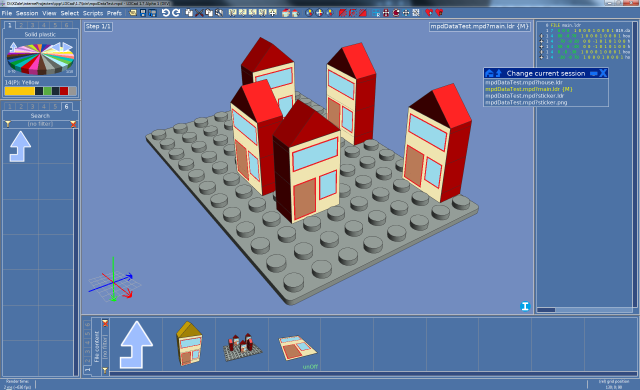 Next I will need to hide the DATA 'sub model' from the editor as it behaves as a empty model at the moment.
But I'm not yet sure how to handle the contents of data sections gui wise.
Any ideas on that are welcome.
I'm thinking to remove the whole "Change current session" menu and instead add a generic dialog from where you can save/add/change submodels/data content etc.
Only problem with that is when there is how to handle a mpd with just a single data section and nothing else (no editing area subject).