RE: Looking a tutorial to make a custom part!
2019-10-25, 19:09 (This post was last modified: 2019-10-25, 20:32 by Trevor Sandy.)
(2019-10-25, 18:17)

Travis Cobbs Wrote: LDView has the following option in its Primitives preferences:


Draw transparent textures last


I discovered after the fact that you must check this option if you want things to work right. It will be removed in a future version of LDView. To set this on the command line, use -TexturesAfterTransparent=1.
Thank you Travis.
This flag is not automatically set in LPub3D. To do so you have 2 options.
1. Using LDView Preferences: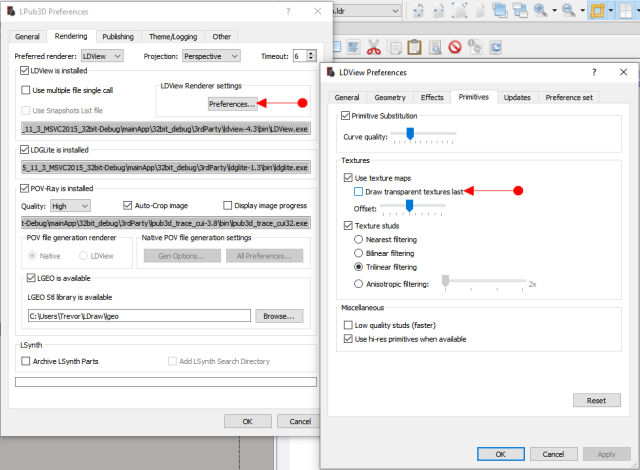 2. Or local/global meta command set in the model file using the new "Add Renderer Arguments" dialogue:

Screenshot - 25_10_2019 , 20_54_30.png
(Size: 23.63 KB / Downloads: 123)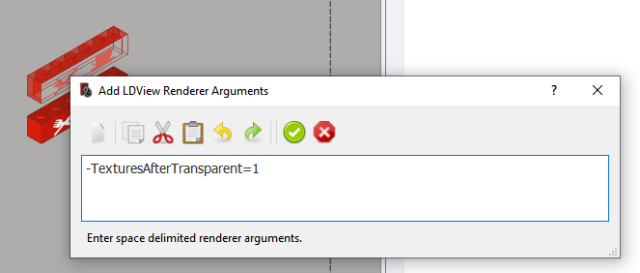 Don't forget to reset the appropriate cache(s) and click the editor's update button: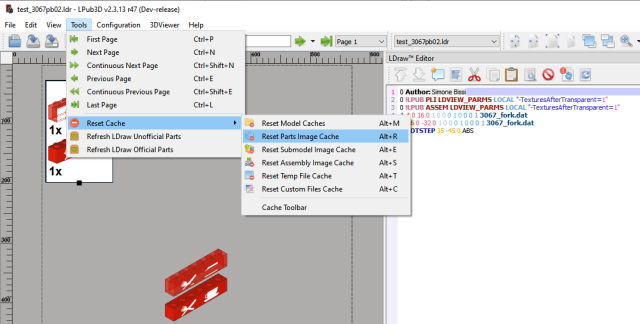 Cheers,