RE: 42056 - Porsche 911 GT3 RS
2019-01-21, 14:34
(2019-01-03, 15:11)

Philippe Hurbain Wrote: Thanks for reporting Marko! Johann was faster, but I also corrected my file on Brickshelf.
Looks like a very interesting project, with convincing results on the small car model!
...and you can add the disclaimer: no LEGO pieces were hurt during experiments
Hi Philippe...
now that we have almost the whole model meshed and ready for simulation, I found another small error...

On the left side where the seat is connected to the bodyframe there is a collison:
This is because a few parts should probably moved a bit to the front.
Here the state before correcting it: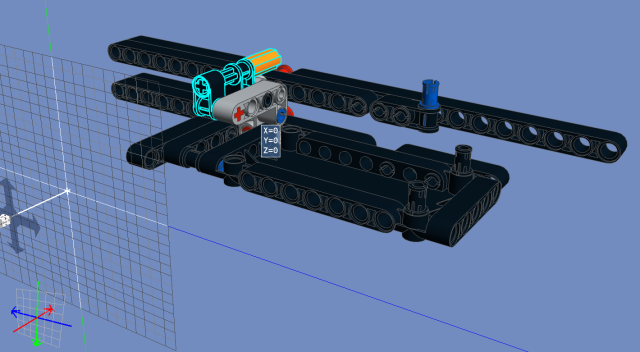 and here after:
as far as I could see this is only on the left side of the car below the driver seat.
I would send you my corrected version, however because of how I use it in the simulation it has been hugely changed, so it would break the current structure in your file.
regards
 Marko