Re: LEGO Mini Cooper - set 10242
2015-04-22, 5:54
Hi Magnus,
Thanks for taking a look at this. I'd started hacking around with the ldraw.xml file and added a section for converting and transforming 15068.dat. I'd managed to figure out the angle and then was using a trial and error approach to try and figure out the other transforms. Is there an easier way to do this?
I've now incorporated your suggested changes into my ldraw.xml file. My amended version can be found
here
Here is my latest render of the Mini Cooper model.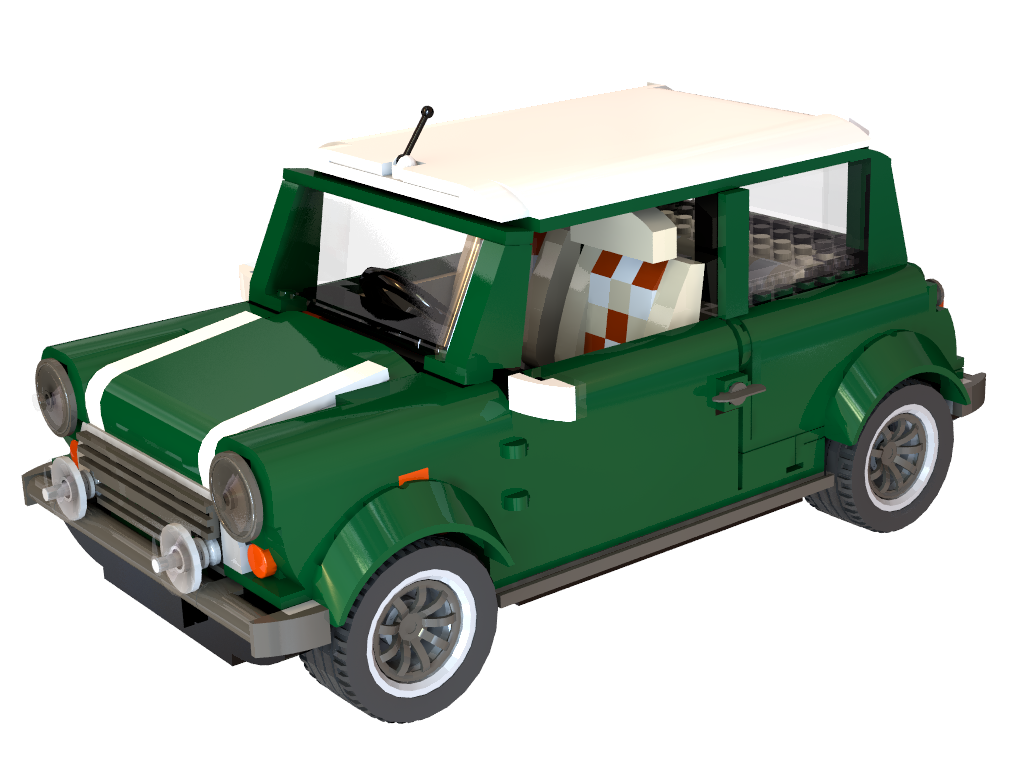 I now need to add the sticker parts.
Reuben