RE: 10252 Volkswagen Beetle [Creator]
2016-10-14, 21:22
I'm very hesitant to the idea of making my models available or OMR compliant, so I've never learnt how to work with MPDCenter.
And I don't like, or understand, what LDCad made with my file.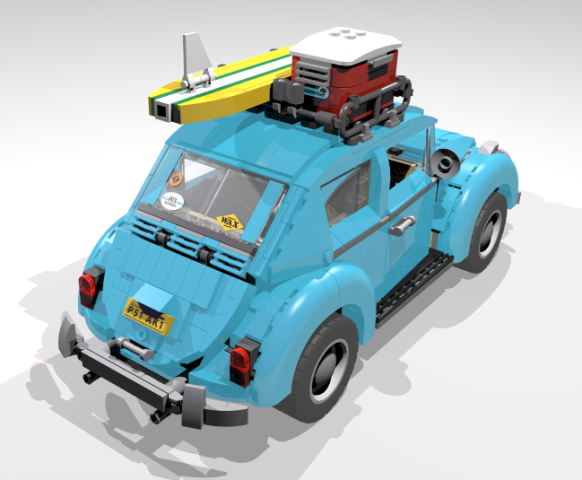 I don't want to mess up your file, so here is a copy of my own version. With stickers.

10252.mpd
(Size: 295.43 KB / Downloads: 12)
The real fun is to assemble the model yourself.