Thoughts on flexible part options
2013-01-18, 18:14 (This post was last modified: 2013-01-27, 19:38 by Roland Melkert.)
I'm still working on the flexable parts functionality, I'm currently trying to roundup / implement all needed options for a bendable part.
Thing is I might be overdoing it somewhat, so I was wondering what the experienced LSynth and or part authors might think.
Current meta/option processing allows for something like this: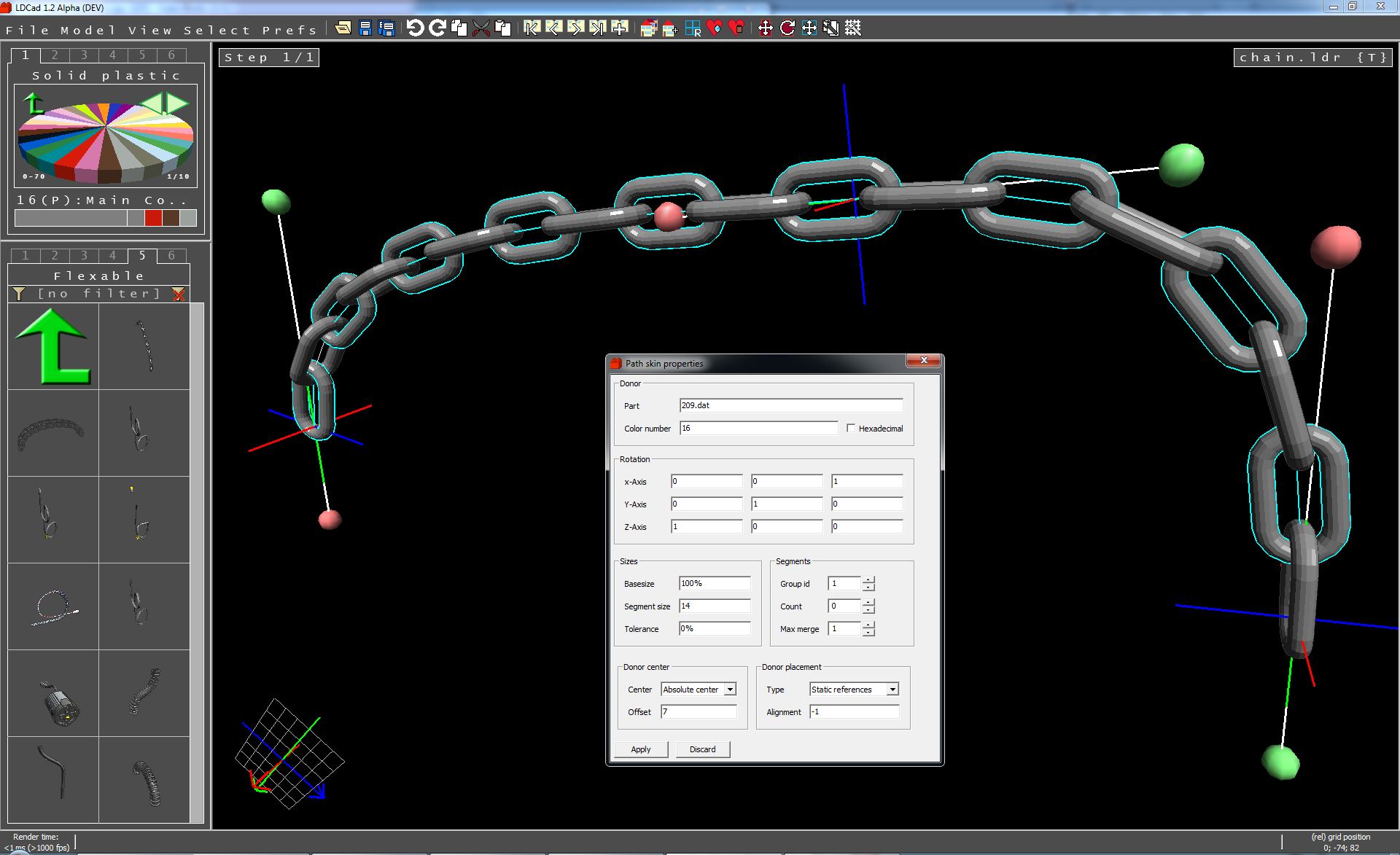 This 'path' has two sets of options (one of which is displayed in the dialog) that describe how the segments must be placed etc.
The thing I might be obsessing over is the fact the chain links still don't bend 'naturally' in my opinion (because they are actually double jointed in real life), but I might be overdoing it quality wise

Anyone think there need to be additional options to solve this (e.g. possibility to include prev/next segment for cur segment placement in order to account for the double joint etc).
I think the current options are quite understandable, but I'm happy to explain them more if needed.
Just looking for some fresh perspectives

edit: some more examples: