Orientation of flex parts
2012-11-20, 17:59 (This post was last modified: 2012-11-25, 18:32 by Roland Melkert.)
Hi all, I'm making good progress implementing flexible parts in my LDCad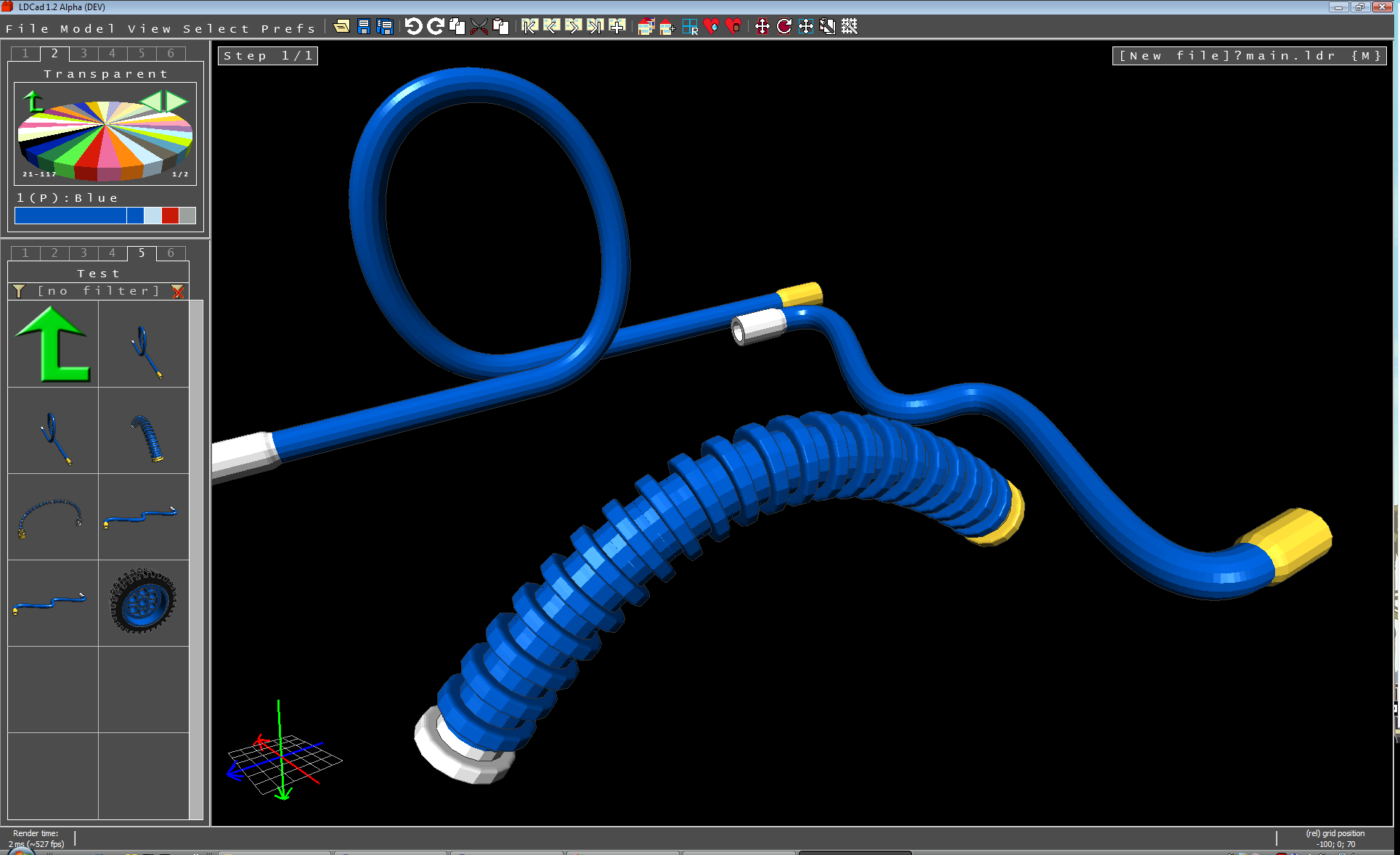 But now I'm wondering if I chose the right default orientation (namely positive z direction). I did notice most donor shapes (e.g. 166.dat) use y, but I felt that was 'weird' when I started out, but now I'm wondering if z is really all that great.
So my question to the part modeling experts is what are the considerations for choosing an (internal) base orientation for (flexible) parts.
Also what's a logical part center to use as a default (starting point, center of arc, etc) ?
Any thoughts / pointers would be appreciated.