RE: Working on a Blender (collada) export, need some help
2020-03-01, 2:11
Some more progress, this is how it now renders 'out-of-the-box':
Turned out the missing material was due to a typo in some ID tag

It now only seem to ignore the alpha channel in the diffuse value.
Also something weird is going on with the material binding as it sometimes attaches to the mesh while it should always be attached to the node object.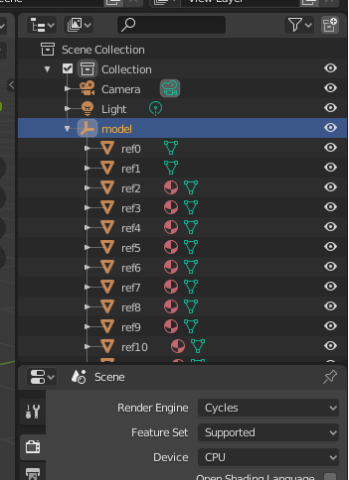 Anyone has a clue on why that could happen, all the refs are defined in a loop and thus exactly the same except for some names and matrices and there is nothing special/different about the parts referenced ether.