RE: LDCad 1.6 Alpha 3 (win+linux)
2016-08-03, 19:21
(2016-08-03, 18:18)

Philippe Hurbain Wrote:

Quote:I could add that as an option, in Alpha 4 you could also use the new file cleanup option to prepare a contained (omr) mpd afterwards.

Looking for that!
It's a fun feature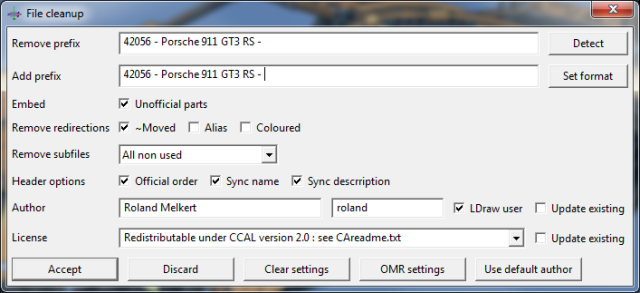 I'm just not sure about the 'sync description' option. MPDCenter wants that but I can't find it in the OMR specs.