RE: LDCad 1.6 suggestions/plans
2017-11-14, 10:35 (This post was last modified: 2017-11-14, 11:10 by Willy Tschager.)
(2017-11-13, 22:19)

Roland Melkert Wrote: It still needs rules for sorting, current version uses natural sorting on description by default (so "1, 2, 10, 11, 20" without the need of a 0 prefix for single digits).

Maybe sort on keywords?, or introduce a new meta for forcing sorting?
No, no, no, I'm not looking for any kind of automated sorting at all. I'd like something that leaves the order entirely to the user: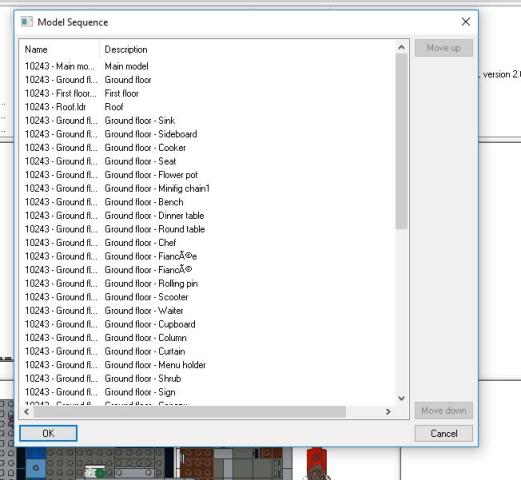 with the prog rearranging and   writing the 0 FILE statements in the chosen order.
w.
LEGO ergo sum