Re: 973p32 some quastions
2014-01-12, 11:14
OK, now it get's difficult and as I don't have any sets of the pirates series, I can contribute with some pictures found in net only.
First one (from Peeron):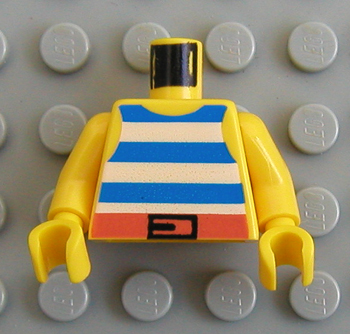 Second one (from Bricklink)
And I found these pictures on ebay:

(auction number: 280966493177)

(auction number: 280966491900)
It seem's that there are two versions exist. Nevertheless I think the cream colour should be white in all cases. In my eyes this is just a result due to yellowing over a longer time.
/Max