Powerpuff Girls
2020-12-01, 20:01
(2020-11-22, 0:34)

Matthew Coleman Wrote: By the way, how exactly were you able to disassemble each PPG headpiece for this?
I didn't. One of the exported files from LDD contained the inner structure of both the head and the hair part.
All I had to do was to "transplant" the inner structure into the other files.
All the girls are now done!
https://www.ldraw.org/cgi-bin/ptscan.cgi?q=powerpuff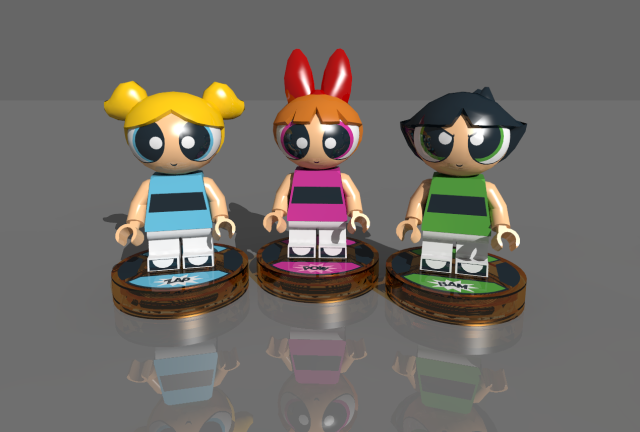 Let me see how you use them.