RE: Use LDCad flextube with 2x2 round plates
2021-02-02, 13:34
(2021-02-02, 8:51)

Jaco van der Molen Wrote: For a model I need to do something like this:

It is a flextube formed in a certain way using LDCad.
Then, that same tube needs to be "filled" with 2x2 round plates to make the curve
And 2x2 round bricks where the tube is 3 plates high/long and straight.

Would this be possible with a template?
OK, I am getting there.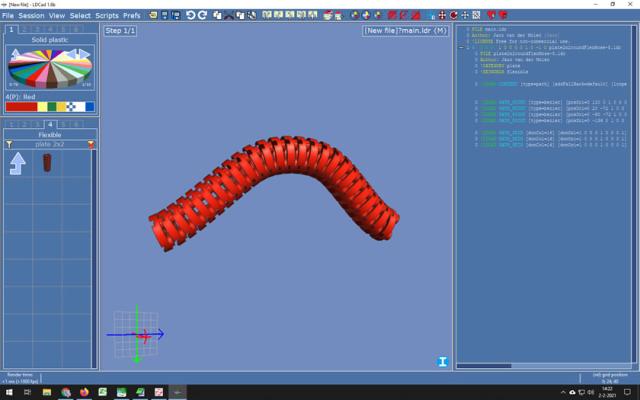 Jaco van der Molen
lpub.binarybricks.nl