RE: Website Theming Work
2019-01-14, 22:09
Would someone be so kind as to redo or revamp this image: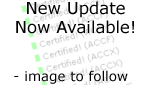 I'd like it to be fairly large (>1000px wide) and I will scale to suit.
Note: you do not have to copy the above image exactly. This icon will replace the default image for all parts updates so some creativity is welcomed.