LPub3D 2.0.10 Released
2016-09-07, 22:16
Greetings,
LPub3D 2.0.10 is released.
You can download the various builds from 
sourceforge.net
 or check for updates in your existing installation.
This fix will automatically add LPub3D fade parts directories to the extra search directory list if they exist and are not empty. 
Note
 If you apply this update over an existing installation where ldrawini is not enabled, LPub3D will read the extra search directories list from the registry setting. To update the extra search directory list with the additional directories that this fix may add, use the 'reset' function in Preferences/Other/LDraw Content Search Directories. The reset function will read all default extra search directories from disc.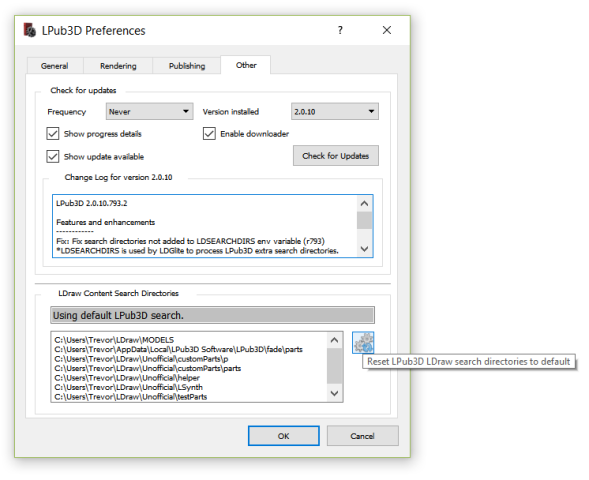 Change Log:
LPub3D 2.0.10.793.2   
Features and enhancements 
------------ 
Fix: Search directories not added to LDSEARCHDIRS env variable (r793) 
*LDSEARCHDIRS is used by LDGlite to process LPub3D extra search directories. 
Cheers,