Re: Technic chain alignment on gears
2016-01-21, 18:39
Chain placement can be very demanding especially if you are a perfectionist and or want to have some exact link count etc.
But it should be possible by playing around with the first control point rotation, control point radius-es and adding one or two extra points to force the chain 'hang', like so: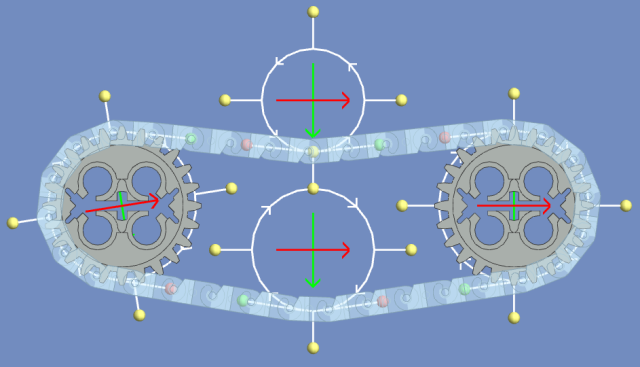 If anyone has an idea on to improve this by e.g. adding extra parameters to the control points or applying some additional magical math I'm open to suggestions.