Re: 20455 - Hemisphere 9 x 4 x 7 (from Jurassic World)
2015-05-11, 15:17
I just noticed that the final inlineing of the entire CSG will give me a lot of T-Junctions. I mean rally a lot.
If I cut off the part first with the help of the cubes, the result looks very good as a DAT: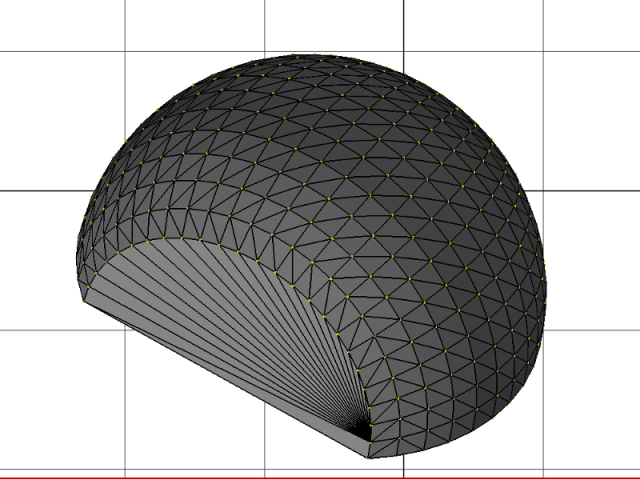 When I then subtract the inner sphere and convert it to DAT, a whole bunch of T-Junctions occur all over: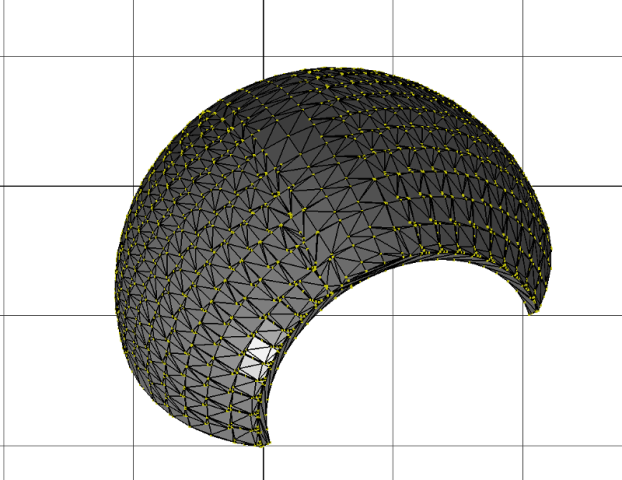 Looks like there is some tweaking necessary:
I can avoid a lot of those T-Junctions when I do the inner and outer surface as separate CSGs. However I have to edit the result, remove covering triangles etc. and then do the second CSG and finally merge them in a file.
I tried experimenting with the Epsilon value, but I got no better result.