36806 Hairstyle Request - Have LXF File
2022-08-05, 23:41 (This post was last modified: 2022-08-05, 23:42 by Pearl.)
Hello everyone, hope you are well!
I've been searching everywhere for a .dat file of this piece (
36806
) but have only been able to find the file in LDD.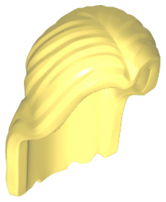 [/url][url=https://github.com/sttng/LDD-New-Parts]
This User
created a file of new LDD pieces including my desired hair piece. The only issue is that i don't know how to export the file from LDD to Stud.io.
If anyone would be able to help me I would really appreciate it!
I'm new to the world of digital Lego and would appreciate the help!