---
Part Request: 82445pb01 foal/baby horse - Smith :) - 2023-03-16

Hi, I would like to request a part-the foal/baby horse '82445pb01'. This is from the collectable minifigure series 22 'Horse and Groom' set. I believe there is a very similar one ('82445pb02') in the Lego City 2022 advent calendar (60352-23) in a different colour variant.

I have added several pictures below. I hope I have done this correctly (this is my first time posting). I just started using the fantastic Bricklink Studio and it's really nice to see an open source community working together to create something fun! 

I appreciate all the hard work! 



Please can someone model this super cute baby horse so I can use it in MOCs?

Foal:



82445pb01_brown.png (Size: 183.27 KB / Downloads: 31)

With plan and elevation:



With full scale horse from the back:



With CMF with short legs: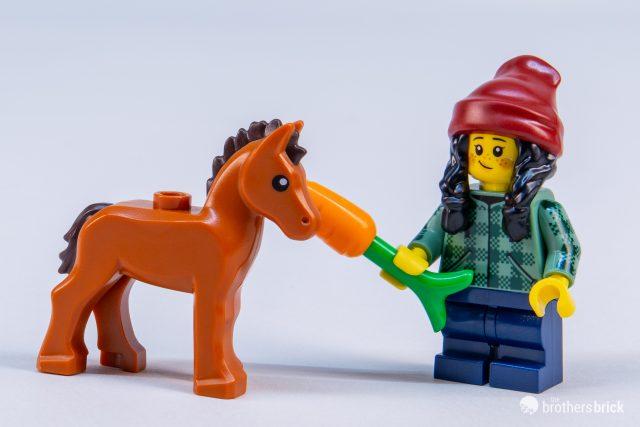 Similar 82445pb02 colour variant:



82445pb02_colour_variant.png (Size: 74.72 KB / Downloads: 31)


---